Eureka Springs
Historical Museum
FEATURED HISTORY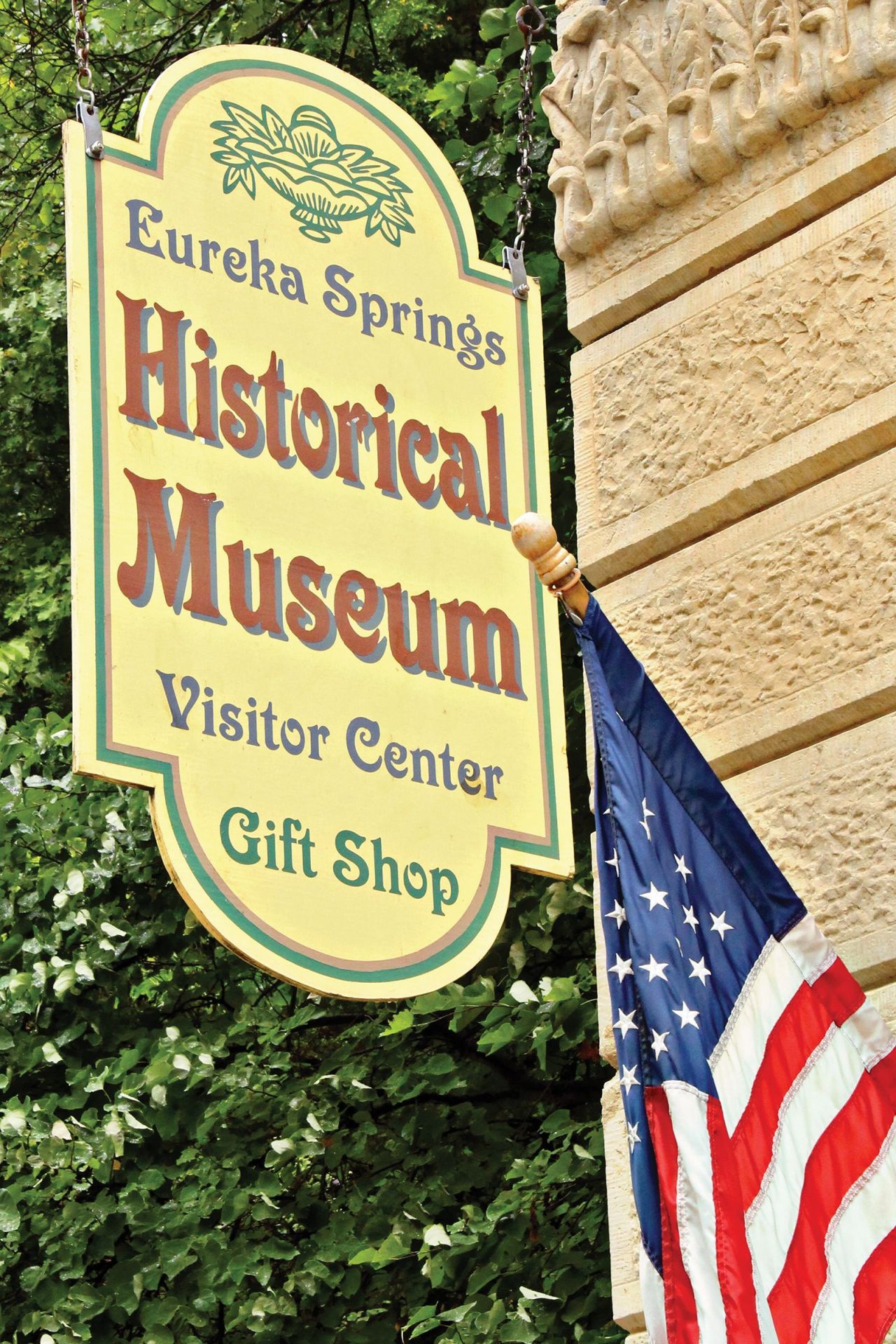 Something for everyone
The history of Eureka Springs is fascinating and you can see it all on display at the Eureka Springs Historical Museum, located at 95 S. Main St., just on your left as you head downtown from Highway 62.
The museum strives to preserve and protect the history and heritage of the city and its people, continuing to attract thousands of visitors from all across the United States and the world. Whether you want to know about the people who founded the city or the fires that destroyed it, the museum has what you are looking for.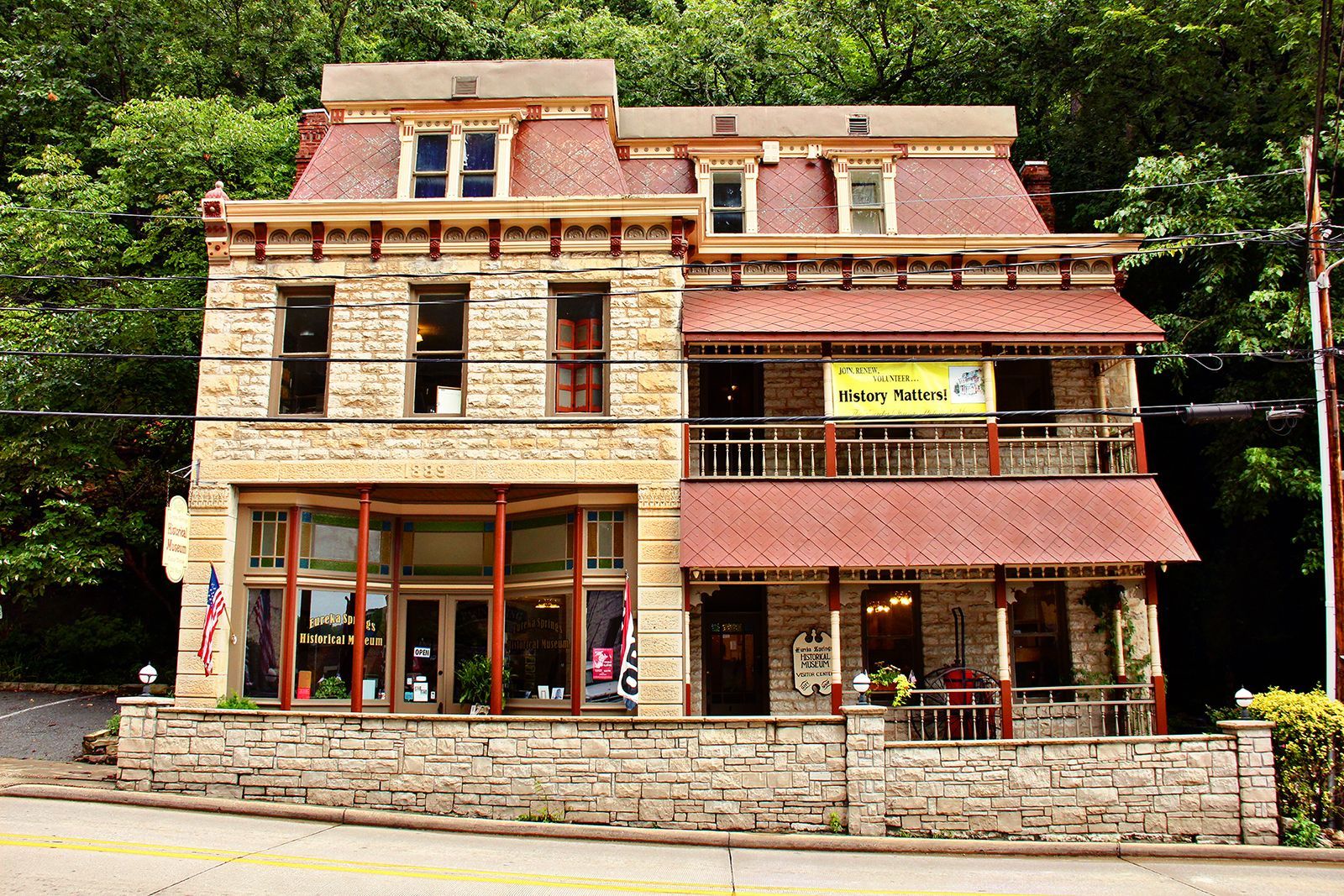 ---
Did you know?
The building that houses the Eureka Springs Historical Museum is called the Calif house. The magnificent three-story home was built in 1889 by Samuel L. Calif. The home reflects the architectural style of the late Victorian era and is constructed of native limestone on all three floors. Calif used his home as a family residence, dry goods store and a hotel.
The family maintained the family home until the 1940s when the building was sold to Elks Lodge. The Elks Lodge made several structural changes to the appearance of the building, taking down the front porches and changing some of the upper rooms. They owned the building for 15 years, selling it to the Ozark Folk Festival board of directors in 1971.
Over the next several years, the profits from the Ozark Folk Festival were used to restore the building and create the museum. The property was given to the Eureka Springs Historical Museum in 1980. Since the museum opened to the public, it has collected 10,000 artifacts including photographs, travel memorabilia, art, musical instruments and textiles that date from the founding of Eureka Springs in 1879 to the present.
What's happening at the museum?
In late 2019, the Eureka Springs Historical Museum unveiled the recently restored Carry A. Nation mural painted by famous local artist Louis Freund. The mural reflects life in Eureka during the turn of the century and has an active scene of Carry A. Nation wielding her famous hatchet in an effort to break up the drinking and carousing in the saloon. Also included in the mural are Eureka landmarks like Basin Park and Pivot Rock.Stop by to see the mural for yourself –– it sure is a treat for the eyes!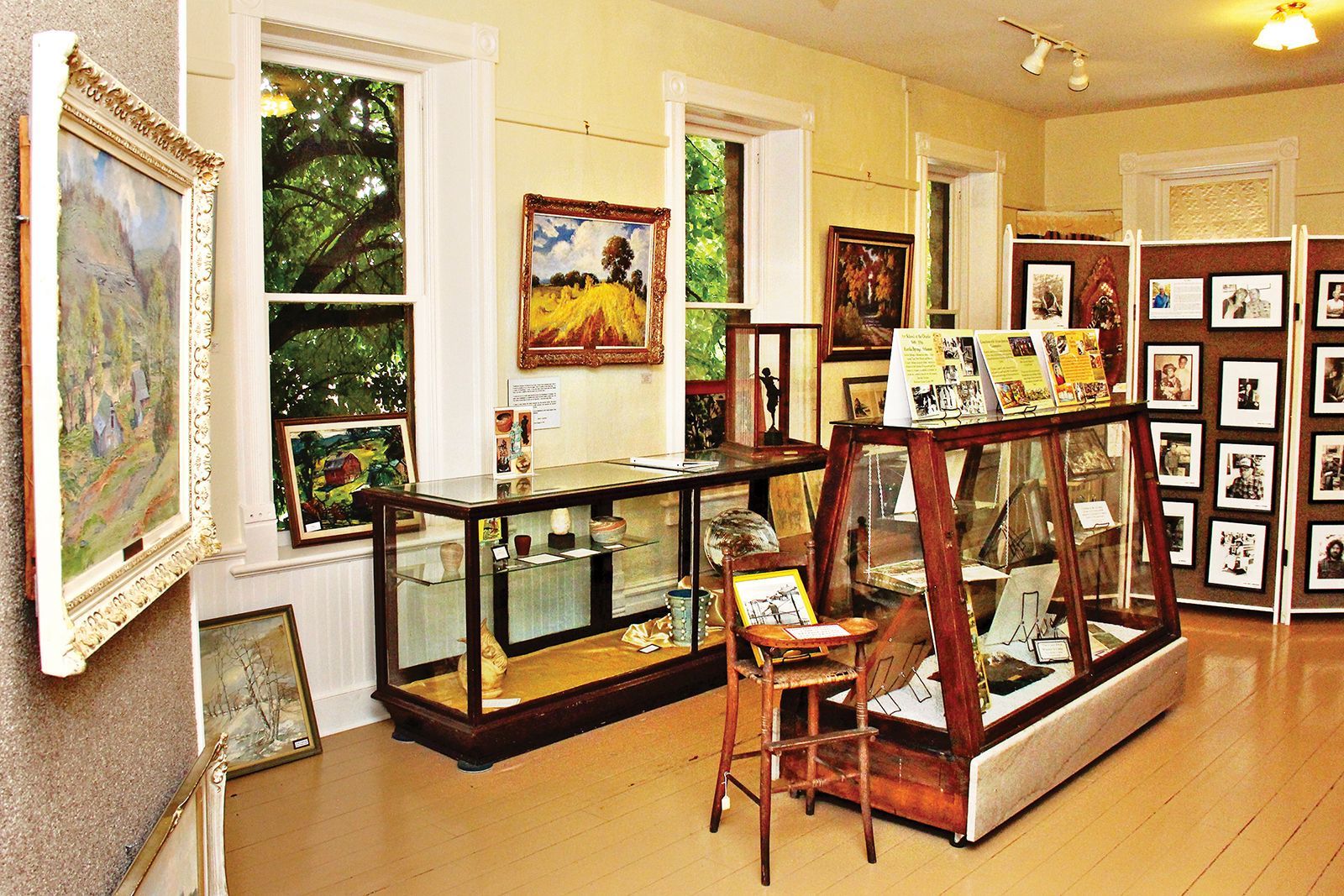 Hours and Tour information:
The museum is open from 9:30 a.m. to 4 p.m. Monday through Saturday and from 11 a.m. to 4 p.m. on Sunday.
The admission fee for self-guided museum tours is $5 for adults, $2.50 for students with ID and free for children 12 and younger. Members of the museum get in free. The museum welcomes group tours, but you have to call in advance. For more information, call the museum at 479-253-9417.