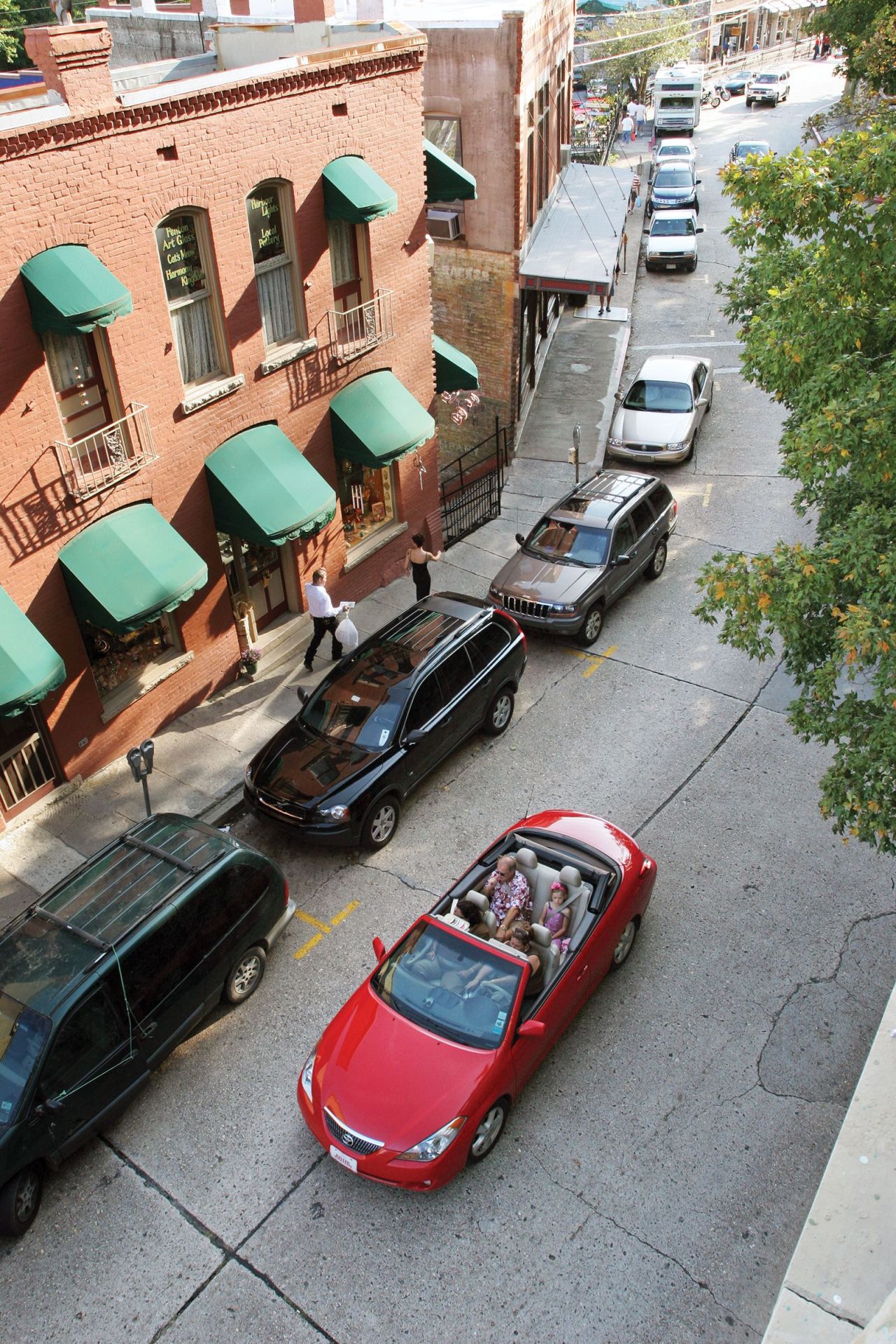 Balcony Bar
Great food with a view
There's no shortage of quality restaurants in Eureka Springs, but one of of our favorites is the Balcony Restaurant.
Situated on the second floor of the historic 1905 Basin Park Hotel, the Balcony Restaurant offers a great view of downtown Eureka Springs. It's a favorite for visitors who arrive hours early to get a prime seat for one of the town's many parades.
Even more important, though, the Balcony is home to some of the best food in Eureka Springs, prepared under the direction of longtime food and beverage director Penny Gentry. We suggest you stop by and give it a try, especially during one of the Mardi Gras parades!
Huckleberry Pie & Ice Cream
If we could have anything on the Balcony Restaurant's menu, we'd start with a strawberry daiquiri and the tex-mex egg rolls. Then we'd order the black-n-bleu burger –– the house angus burger topped with melted bleu cheese crumbles and crispy bacon served on a toasted kaiser roll. And we can't forget dessert! The fried huckleberry pie with huckleberry ice cream is one of our favorite desserts in town. We bet it will become one of your favorites, too!
HOURS
The Balcony Restaurant is open from 8 a.m. to 11 a.m. Saturday and Sunday, 11 a.m. to 9 p.m. Sunday through Thursday and 11 a.m. to 11 p.m. Friday and Saturday. The best part about the restaurant is it's open year-round, and that includes indoor and outdoor dining!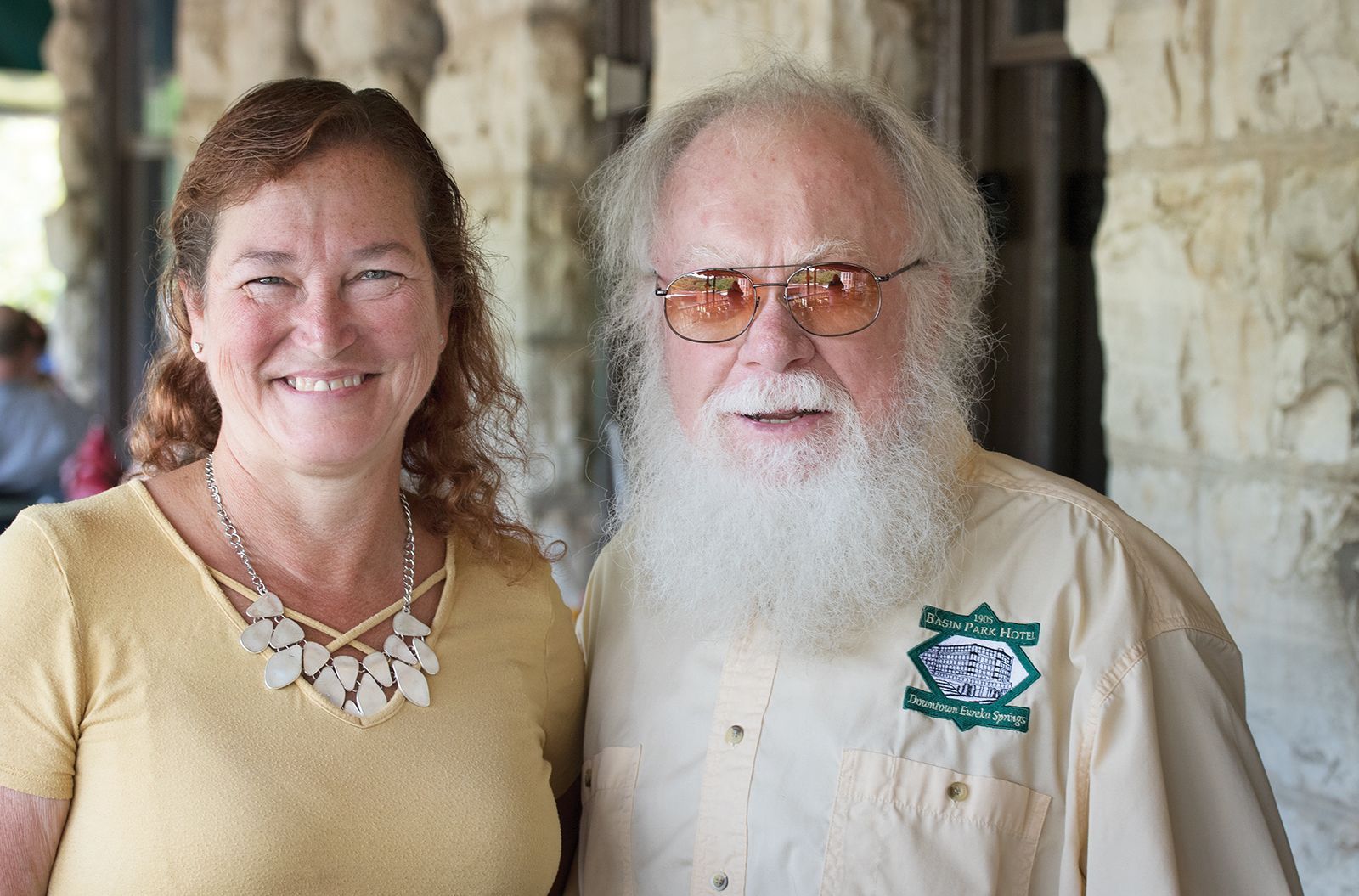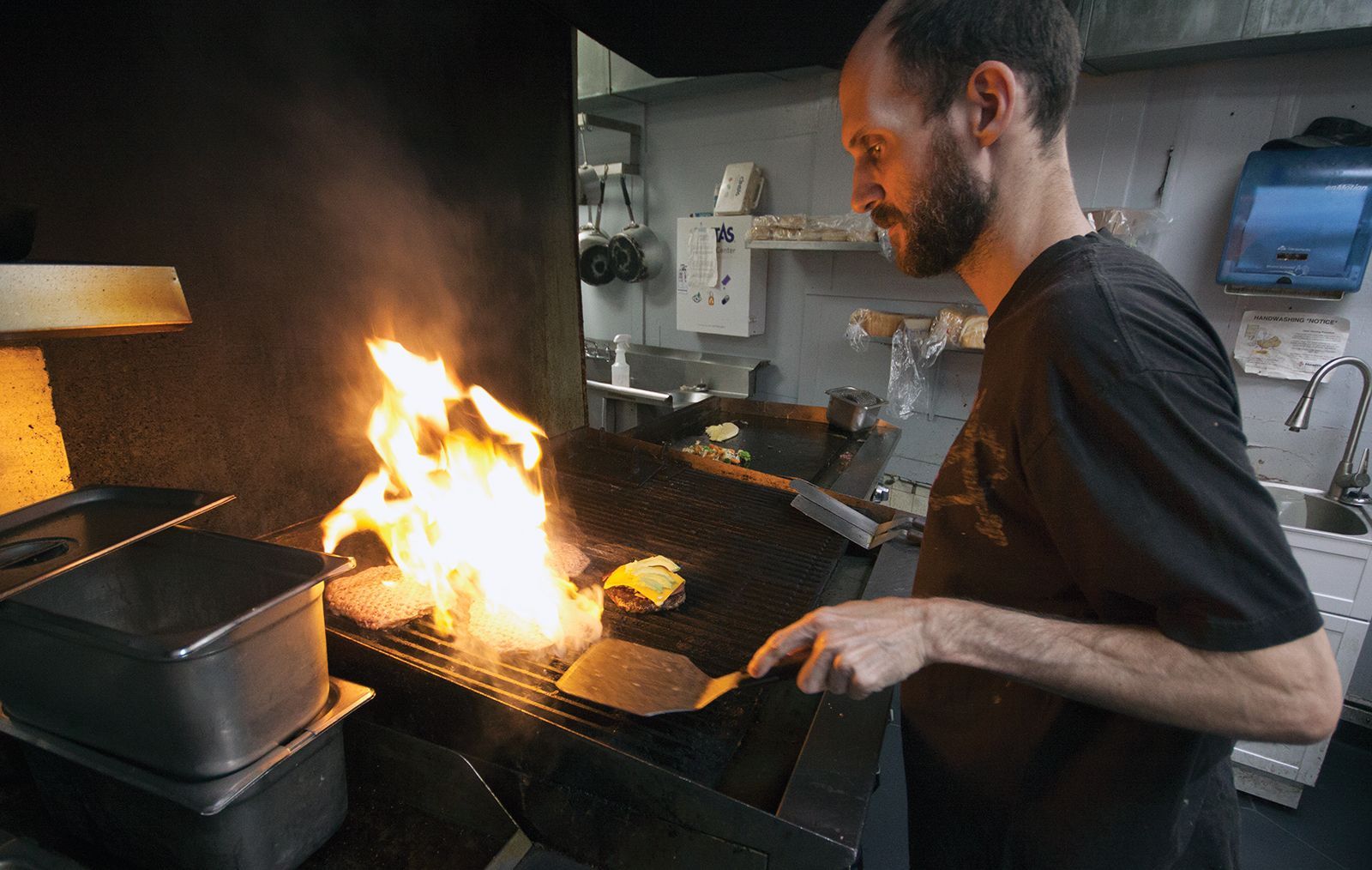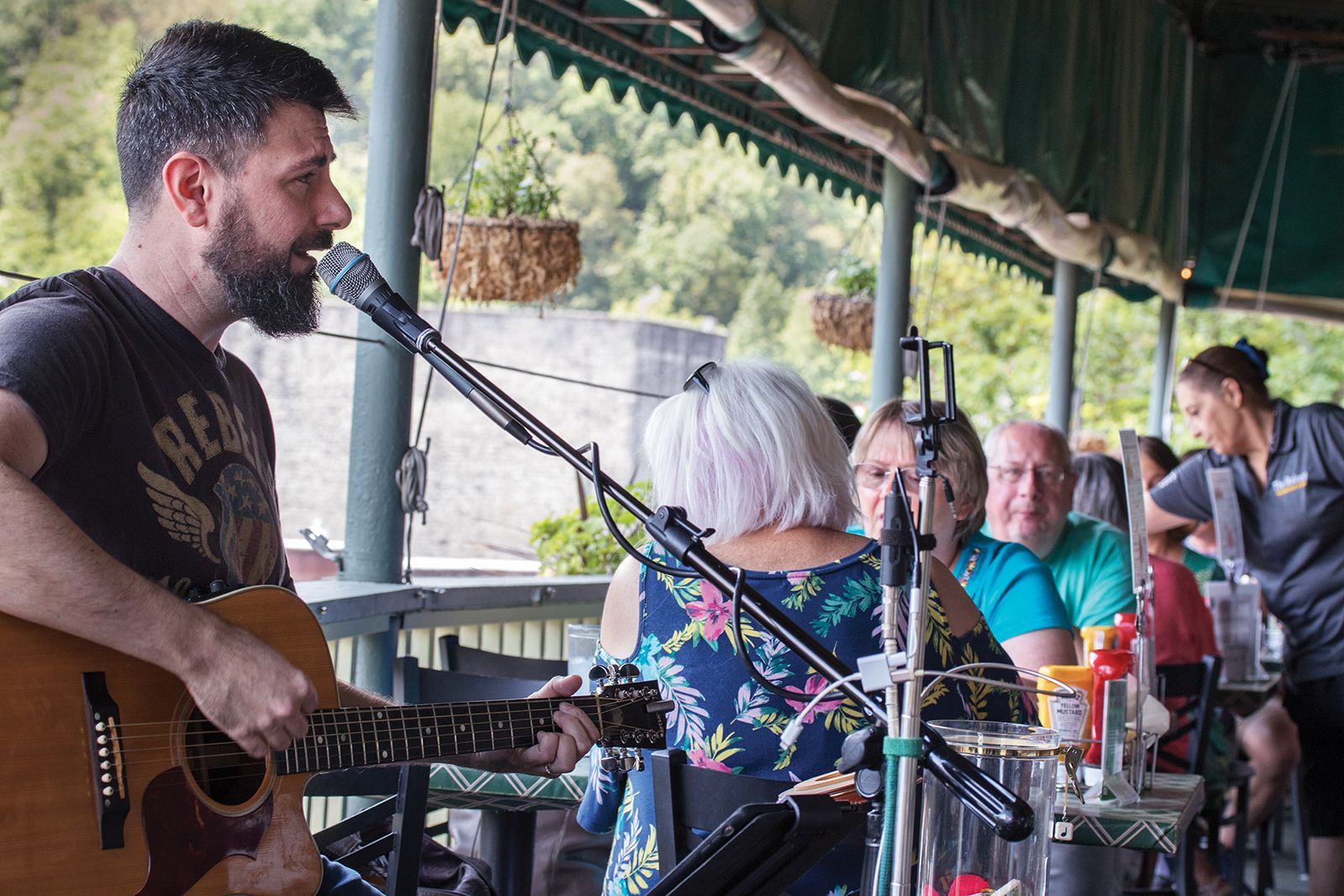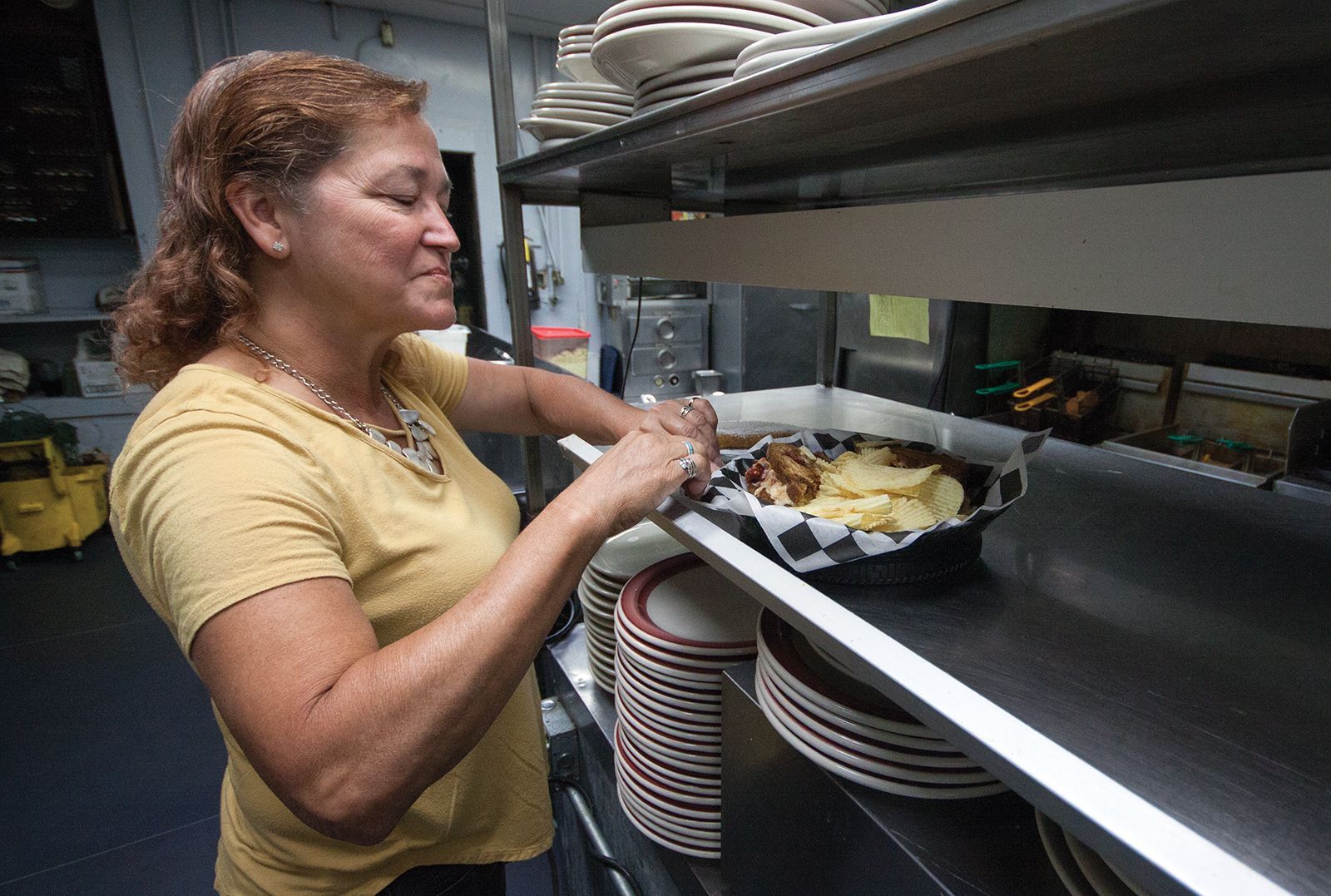 What's on the menu:
Here is a taste of what to expect at the Balcony Restaurant.
Creole crab cakes
Spinach artichoke dip
Hummus platter
Tex-mex egg rolls
Balcony buffalo wings
Cobb salad
Fiesta tostada salad
Soup of the day
War Eagle fish fry
Spotted sea bass
Fish & chips
Chicken mac & cheese
Choice cut sirloin
Black-n-bleu burger
BBQ burger
Mushroom & swiss burger
Guacamole burger
The original Balcony burger
Spring Street chicken sandwich
Club croissant
Rueben
Monte cristo
Pulled pork sloppy
Homemade balcony brownie
Fried huckleberry pie with huckleberry ice cream
Arkansas mud pie