How to walk like a zombie
Your costume and makeup aren't the only ways to create a zombie persona. To truly embody the undead, you've got to walk the walk. Here are five tips to help you get Zombie Crawl ready:
Zombies are stiff, so be sure to walk like your muscles and joints don't function very well.
Shuffle slowly. If you think it's too slow, go a little slower.
Stumble a bit –– it's the zombie way!
Call out for brains if you're so inclined.
Just be yourself –– what truly makes you a zombie is YOU!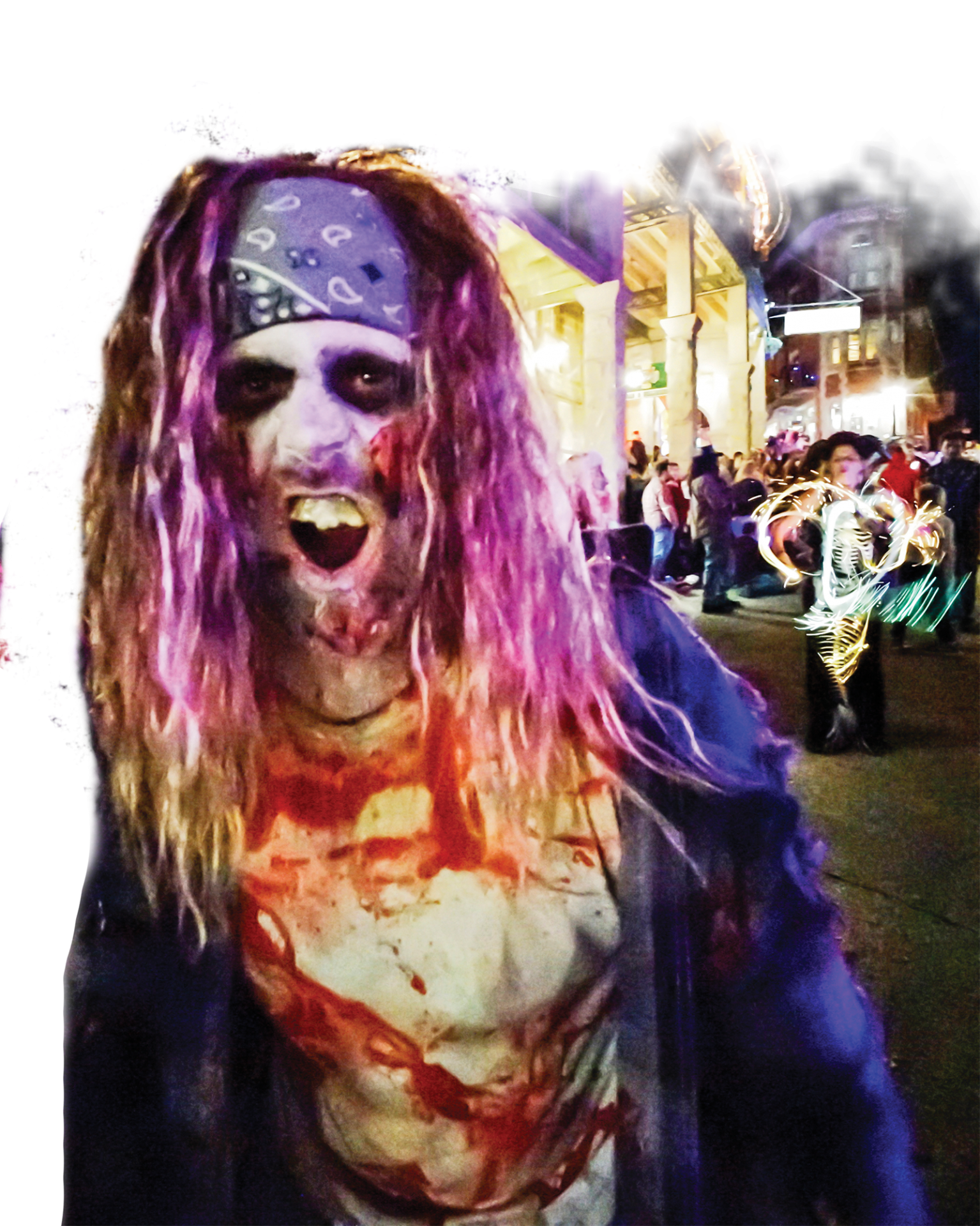 Popular event creeps into Eureka Springs Oct. 26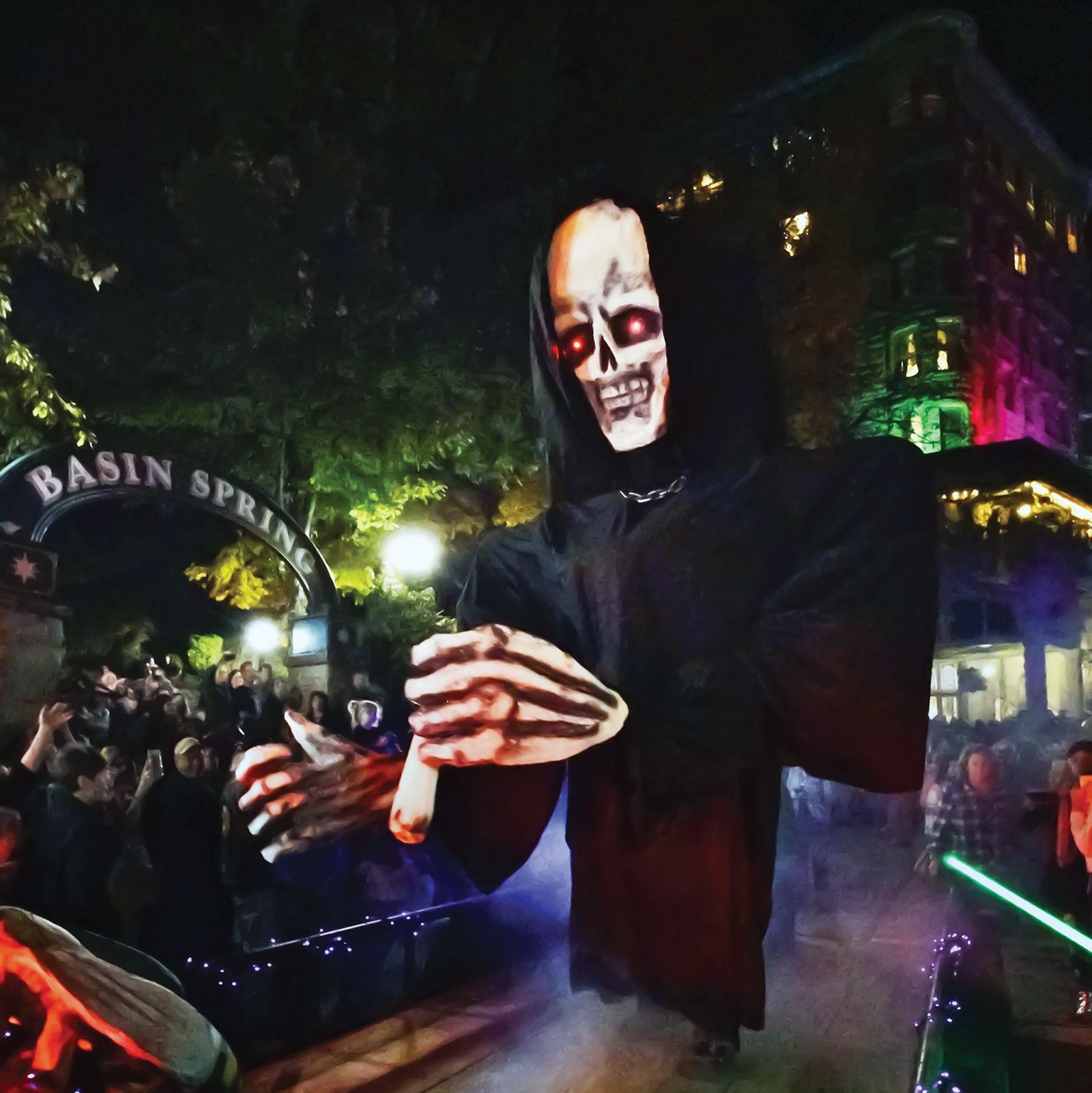 We know how to celebrate Halloween in Eureka Springs. If you don't believe us, come to town during the 8th annual Zombie Crawl on Saturday, Oct. 26. During the crawl, we unleash a post-mortem parade of the undead to shuffle down historic Spring Street. It's like nothing you have ever seen.
The event has grown in popularity over the years; last year, we hosted thousands of folks cosplaying as zombies. The best part about the Zombie Crawl is the creativity. We encourage everyone to go all out on their costumes and makeup –– the gorier the better!
And the fun isn't just for adults. Families are welcome to come, dress up and crawl down Spring Street with the rest of the undead. After all, zombies come in all shapes and sizes!
Zombie Crawl asks for two nonperishable food items per person to donate to Flint Street.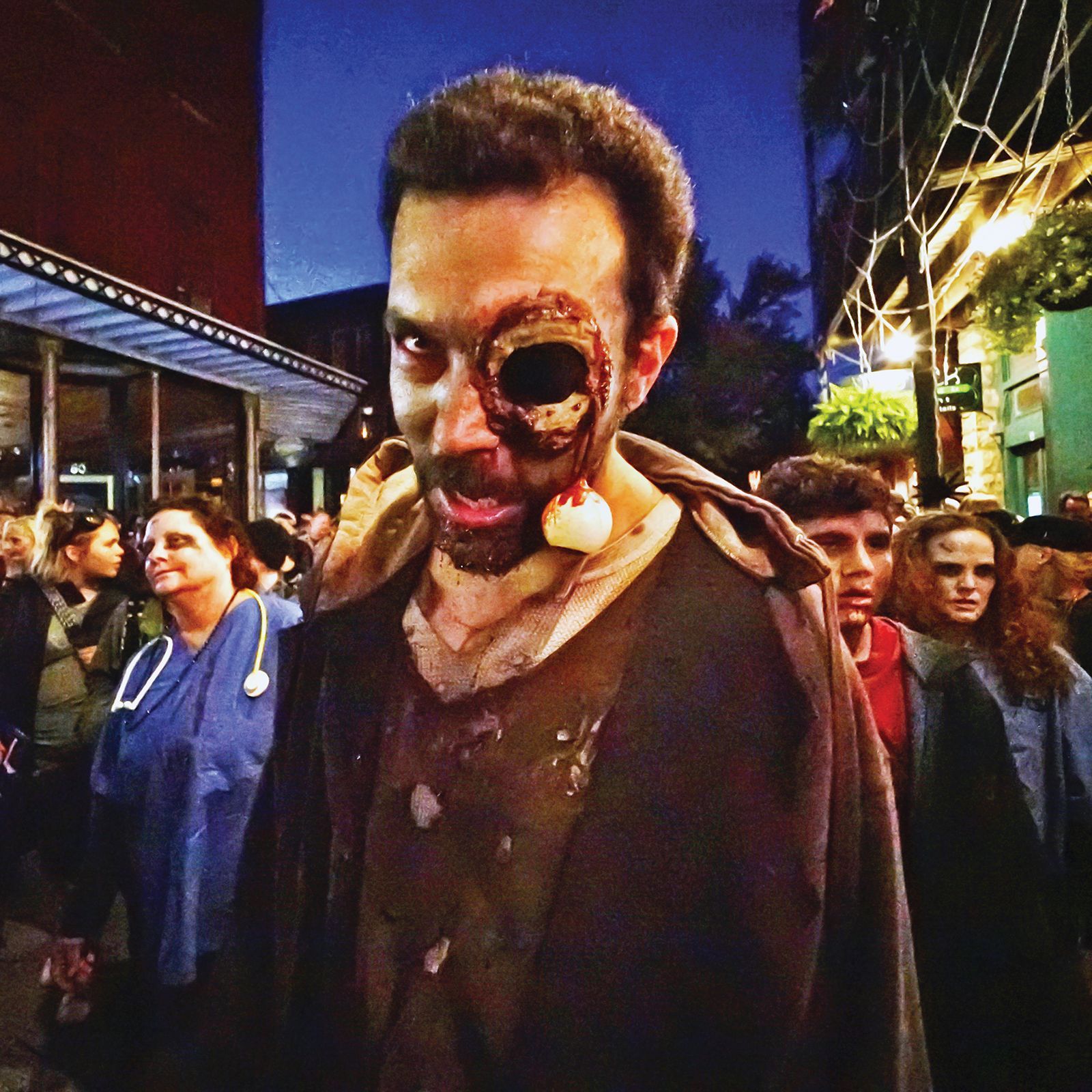 The Selfie Zone
Once the parade begins, watch for signs for the designated Selfie Zone. This is the last chance to cut loose, act silly, get your giggles out and take some selfies before turning into a mindless, unified shuffling horde.
The Zombie Crawl started as a community event eight years ago and those roots are still visible if you know where to look. As it has expanded over the years, the crawl has continued to help our local food bank Flint Street Fellowship. How can you help? It's pretty simple –– just bring a non-perishable food item to donate to the food bank. Then get your crawl on!