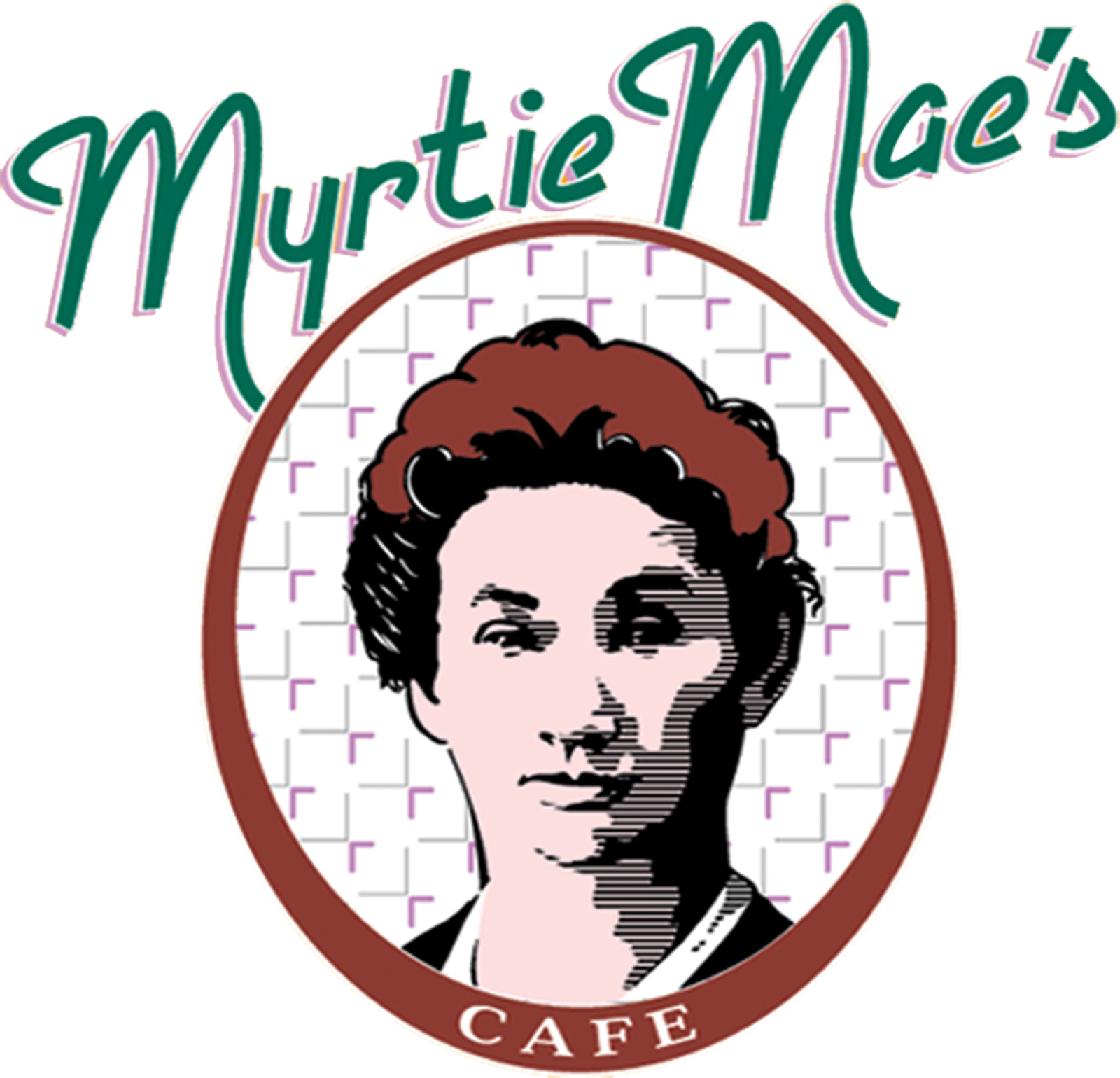 Place your message here to reach the demographic of your choosing through the Eureka Springs Visitor pay-per-click social media campaign ad package. Find out more by selecting the Call-To-Action above.
Southern cooking with a side of history
Myrtie Mae's is almost always busy, and for good reason!
Located within Best Western Inn of the Ozarks, the restaurant boasts the best fried chicken in town, along with many other well-executed Southern-style dishes.
But the restaurant wasn't always part of Best Western Inn of the Ozarks. It got its start in the 1920s, nearly a decade after Sam Leath built the Tower Heights Park Campground. Myrtie Mae Barrett, a woman who lived next door, opened her own dining room to strangers and the rest is history.
The restaurant has come a long way from the days of Myrtie Mae's dining room table, but it has never diverted from the cuisine she introduced to all those travelers. Folks still come in for that fried chicken!
Did you know?
Myrtie Mae's is famous for its fried chicken, and you can find that chicken at the lunch buffet on Tuesday, Thursday and Sunday. The most popular item on the menu happens to be the expansive soup and salad bar –– you can easily make a meal of it. Here's what you'll find at the soup and salad bar:
• Two kinds of soup
• Pasta salad
• Tuna salad
• Muffins
• Cheese
• Veggies galore
Breakfast
All-American Breakfast featuring two eggs cooked to order, hash browns and your choice of toast or biscuits and gravy and bacon, sausage or ham

Veggie Hash Browns featuring fresh hash browns, onions, broccoli, green peppers, mushrooms, tomatoes, salsa and cheese
Steak and Eggs featuring two eggs cooked to order, a 6-ounce ribeye steak, hash browns and your choice of toast or biscuits and gravy
Rise and Shine featuring seasonal fresh fruit, orange juice and granola cereal
Lunch
Double Burger Platter featuring a double burger served with cheese and all the fixins
Reuben, Reuben featuring lean sliced corned beef grilled on rye with sauerkraut, swiss cheese and a special dressing
Myrtie Cristo featuring sliced bone-cured ham and swiss cheese on thick grilled French-dipped toast
Country Fried Steak featuring tender beef steak dredged in seasoned flour and served with country milk gravy
Dinner
Strip Steak featuring a 10-ounce steak
Chopped Sirloin featuring choice meat cooked to order and smothered with grilled onions
Rainbrow Trout featuring a 10-ounce boneless rainbow trout served broiled or fried
Grilled Pork Chops featuring two boneless chops served either chargrilled or breaded and grilled
Desserts
Possum Pie featuring a combination of pecans, chocolate, cream cheese and whipping cream
Hot Fudge Brownie featuring a rich brownie square topped with ice cream and whipping cream
More about Myrtie Mae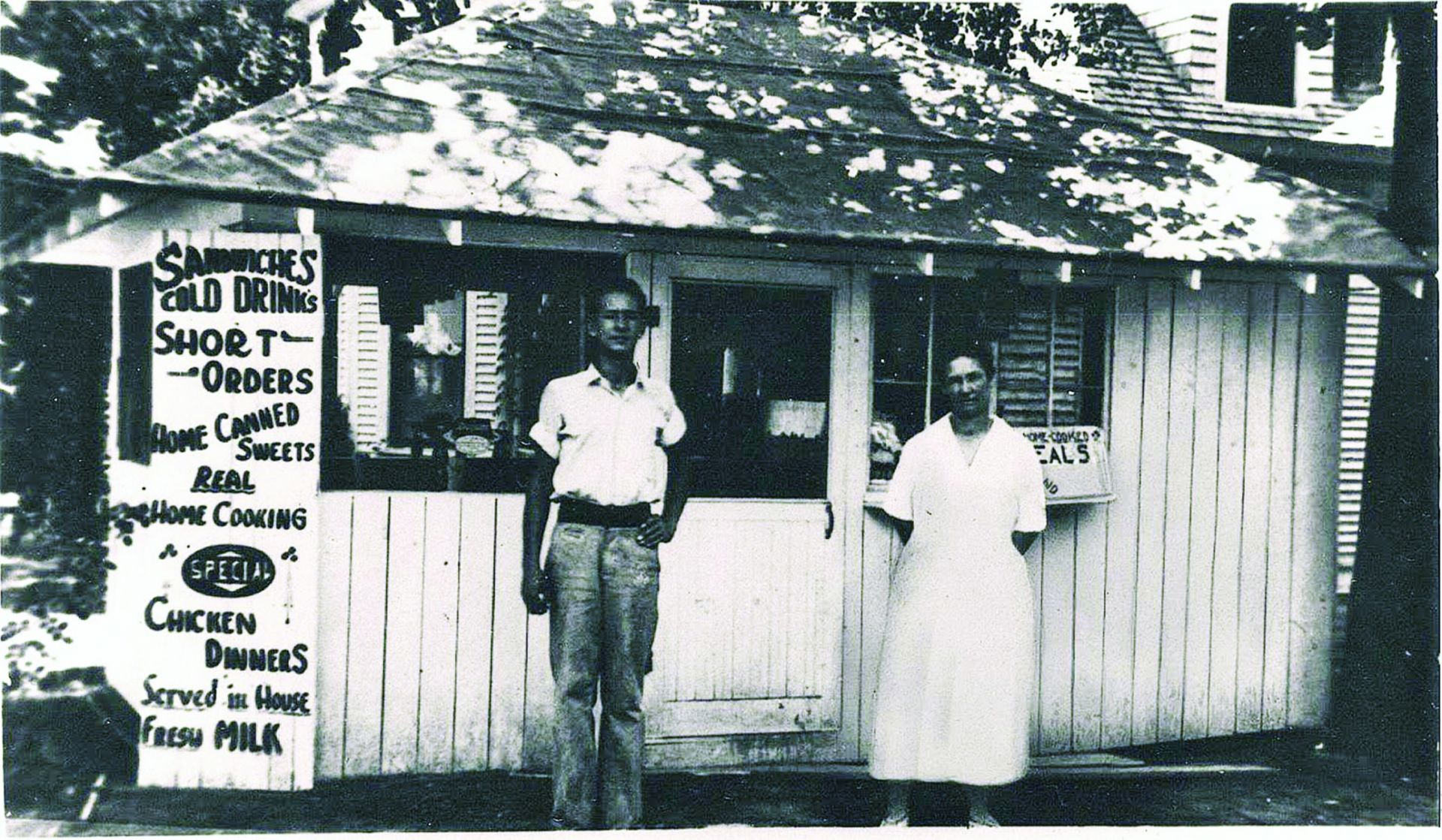 She was a widow with six mouths to feed
She nailed a board to a tree near the camp's entrance saying "Home-Style Chicken Dinners"
She served the same thing for lunch and dinner every day: fried chicken, vegetables, mashed potatoes, rich cream gravy, homemade james and jellies and hot, homemade bread with fresh churned butter
She caught, plucked and prepared a chicken and had it on the table in 30 minutes