Experience Eureka Springs culture at Fresh Harvest
Are you in the mood to taste delicious olive oils and balsamic vinegars? Look no further than Fresh Harvest, Eureka Springs' only olive oil and balsamic tasting room, now located at 121 E. Van Buren Suite C.
Owner Troy Johnson said Fresh Harvest has been around since 2012, and the public has received the shop well. In fact, Johnson said, Fresh Harvest has consistently been ranked the best Eureka Springs shop on TripAdvisor. What makes Fresh Harvest such a fun place to visit, Johnson said, is the tasting tour.
"This is a really amazing, immersive experience," Johnson said. "When you come into the tasting room, we give you a little tour. The tour teaches you about olive oil and balsamic."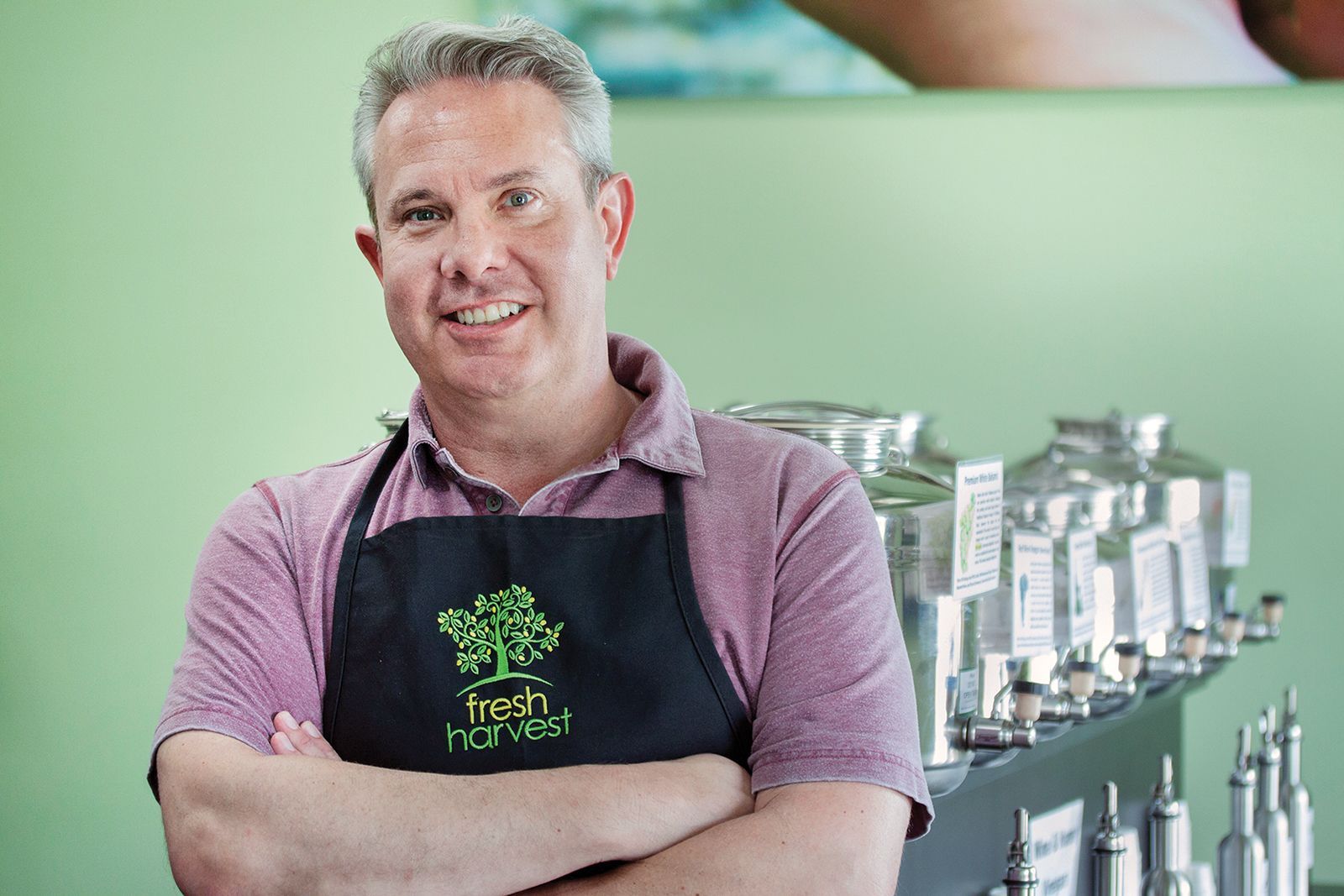 ---
Most people have never tasted real extra virgin olive oil, according to Fresh Harvest owner Troy Johnson. Johnson said that's because of the adulteration and lack of USDA regulation.
"We didn't make olive oil here in the U.S. domestically for distribution for a long time," Johnson said. "That's changed with the Californian Olive Oil Ranch, but we still have a lot of adulteration."
Adulteration is when you don't get what you pay for.
"That's canola oil with green food coloring in it," Johnson said.
When you take a tour at Fresh Harvest, you'll taste the difference.
"We'll show you how extra virgin olive oil tastes totally different from canola oil with green food coloring in it," Johnson said.
At the pairings bar, Johnson said, visitors can try all kinds of olive oil and balsamic combinations. Most people have never tasted real extra virgin olive oil before, Johnson said.
"We give them a taste of extra virgin olive oil. We show them how that tastes totally different from canola oil with green food coloring in it," Johnson said. "Then we get into the fusions and flavors, and we do mixtures like our Tuscan olive oil with traditional balsamic. This is caprese salad in a cup."
Johnson said he's happy to be located next to Eureka Market, saying both stores exemplify what it means to be part of Eureka Springs.
"What a perfect fit next to Eureka Market. They offer high-quality mostly organic amazing foods," Johnson said. "We offer ultra premium grade extra virgin olive oil. We're good neighbors."
Many people make a point to stop at Fresh Harvest, Johnson said, every time they come to Eureka Springs.
"These are world-class products you cannot get just anywhere," he said, "and we bring them to Eureka Springs. It's a definite win win for everybody. Fresh Harvest is a prime draw for visitors who want authentic extra virgin olive oil and world-class balsamics."
"I'm really partial to our extra virgin olive oils. We're one of the few olive oil stores that carries from both hemispheres. What that means is we carry from Italy, Spain, Greece –– your usual suspects –– but we also carry from Chile, South Africa and Australia, because we want a fresh harvest."
- Troy Johnson, owner of Fresh Harvest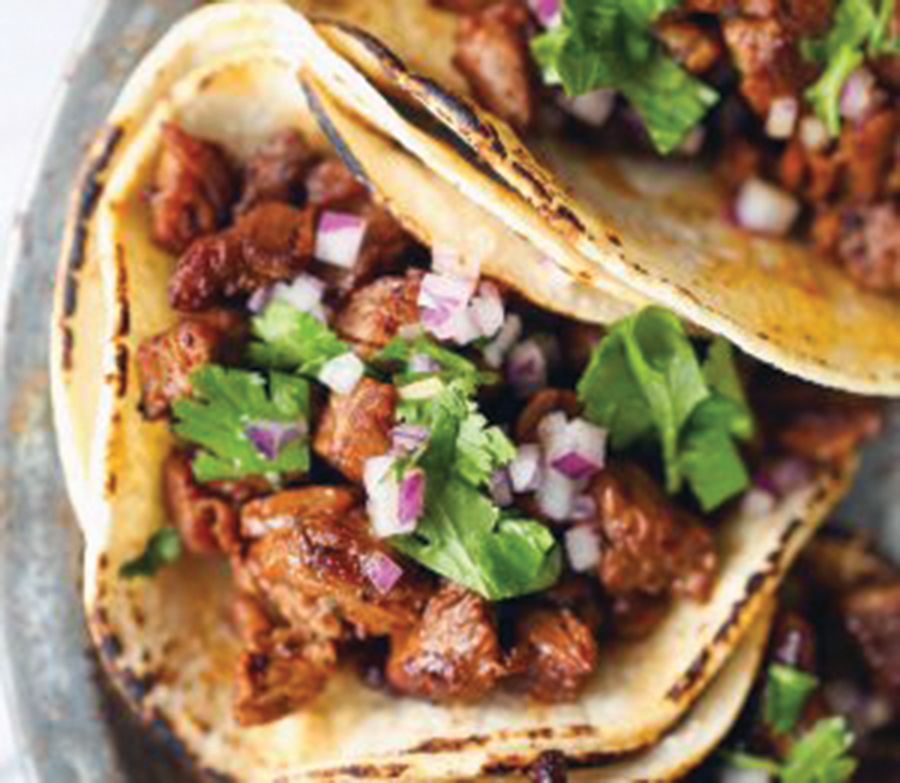 Fresh Harvest Recipe
Are you wondering how to use the olive oils and balsamics from Fresh Harvest? Well, owner Troy Johnson has more than 250 recipes on Fresh Harvest's website. Here's a popular recipe:
Directions
1. In a medium bowl, combine Key Lime balsamic, Cilantro & Roasted Onion olive oil, garlic, chili powder, cumin and oregano. Whisk well.
2. In a large bowl, pour marinade over steak strips, cover and marinate in refrigerator for at least one hour (or up to four hours), stirring the mixture occasionally.
3. Heat large skillet to medium high. Add steak (including marinade), stirring often, until steak has browned, and marinade has reduced – about five-six minutes, or until desired doneness.
4. Heat a non-stick skillet to medium heat and warm (toast) tortillas, transferring to covered dish or tortilla keeper to keep warm.
5. Serve steak in tortillas, topped with onion, cilantro and lime.