Classy party for a cause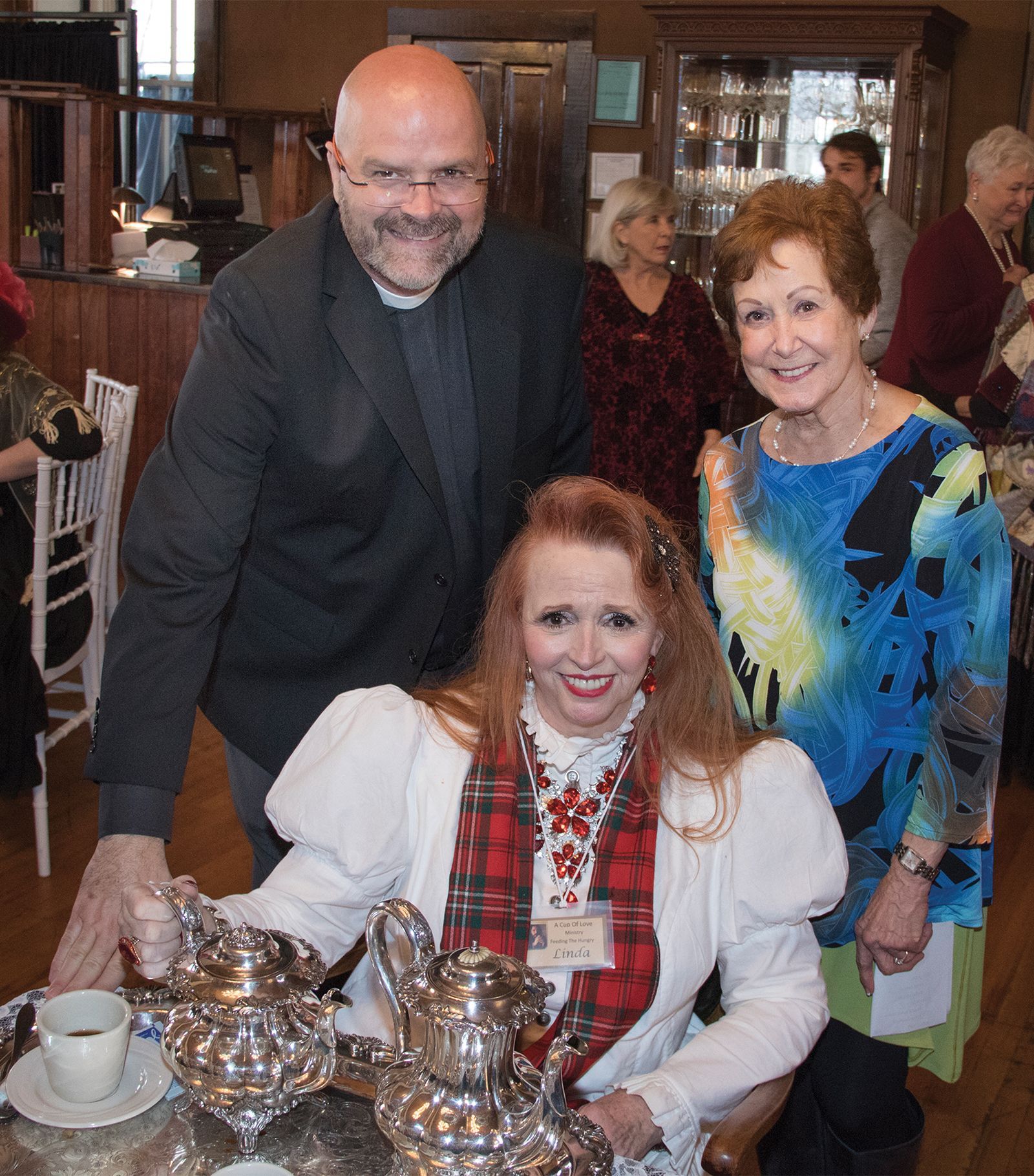 53rd annual Silver Tea kicks off Christmas season Dec. 5
Every year on the first Thursday in December, the members of St. James Episcopal Church turn the Crescent Hotel's Crystal Dining Room into a winter wonderland to support a local cause. Scheduled from 1:30 p.m. to 3:30 p.m. Thursday, Dec. 5, the 53rd annual Silver Tea is always a blast.
This year, the event benefits the ECHO Dental Clinic. The ECHO dental suite has two chairs which allow dentists to treat low-income patients in a fast, easy manner, but the only service currently offered is extractions.
"Right now, all we can do is pull teeth," said St. James member Jane Acord. "We're hoping with grants and things like the Silver Tea, we can offer dentures, which is a huge need. Our dental clinic is way behind."
Did you know?
The Silver Tea got its start after Irene Castle, a famous ballroom dancer who lived in Eureka Springs, donated her silver to St. James Episcopal Church. Castle's act of kindness inspired the women of the church to share the silver with the community by providing a festive occasion to support nonprofit organizations.
More about ECHO Clinic
Eureka Christian Health Outreach Clinic is a faith-based free medical clinic that provides a number of services for uninsured, low-income residents of Carroll County. Here are a few of those services:
Medical
ECHO provides patients with comprehensive physician evaluation, treatment plans and diabetes care, which can include routine laboratory tests
Dental
The ECHO dental suite has two chairs where dentists extract teeth
Optometry
The optometrist performs complete eye exams and, if necessary, ECHO offers free prescription eyeglasses
Mental Health
ECHO has counselors who provide in-depth patient counseling as an extension of a patient's medical treatment plan, including long-term counseling
Physical Therapy
ECHo has fully trained and licensed physical therapists who treat patients with exercise and therapy for pain relief
Spanish Translation
Volunteers are available to help interpret so patients can receive accurate medical information
ECHO is located at 404 E Van Buren in Eureka Springs. For more information, call the clinic at 479-253-5547 or visit www.EchoFreeClinic.org.
The Silver Tea has been held for more than 50 years, which means more than 50 local nonprofits have benefited from the event. Here are just a few of those nonprofits:
A Cup of Love Ministry
The Purple Flower
Clear Spring School
Jeremiah House
Eureka Springs School of the Arts
St. John's Hospice Care
Eureka Springs Carnegie Public Library
Good Shepherd Humane Society
Salvation Army
People Helping People