Book ahead for major events with the new parking app for Eureka Springs
With the PassportParking mobile app, you can keep up with the meter while strolling downtown or eating lunch. Just download the app and you can make mobile payments for parking, extend your session remotely and keep track of all parking history. The app is available on the App Store, Google Play and www.ppprk.com.

Selecting the proper parking option for your Eureka Springs adventure has never been easier! View the downtown Eureka Springs trolley map provided to pick up a a few tips for accessing the downtown.
Travel downtown in style on the Eureka Springs Trolley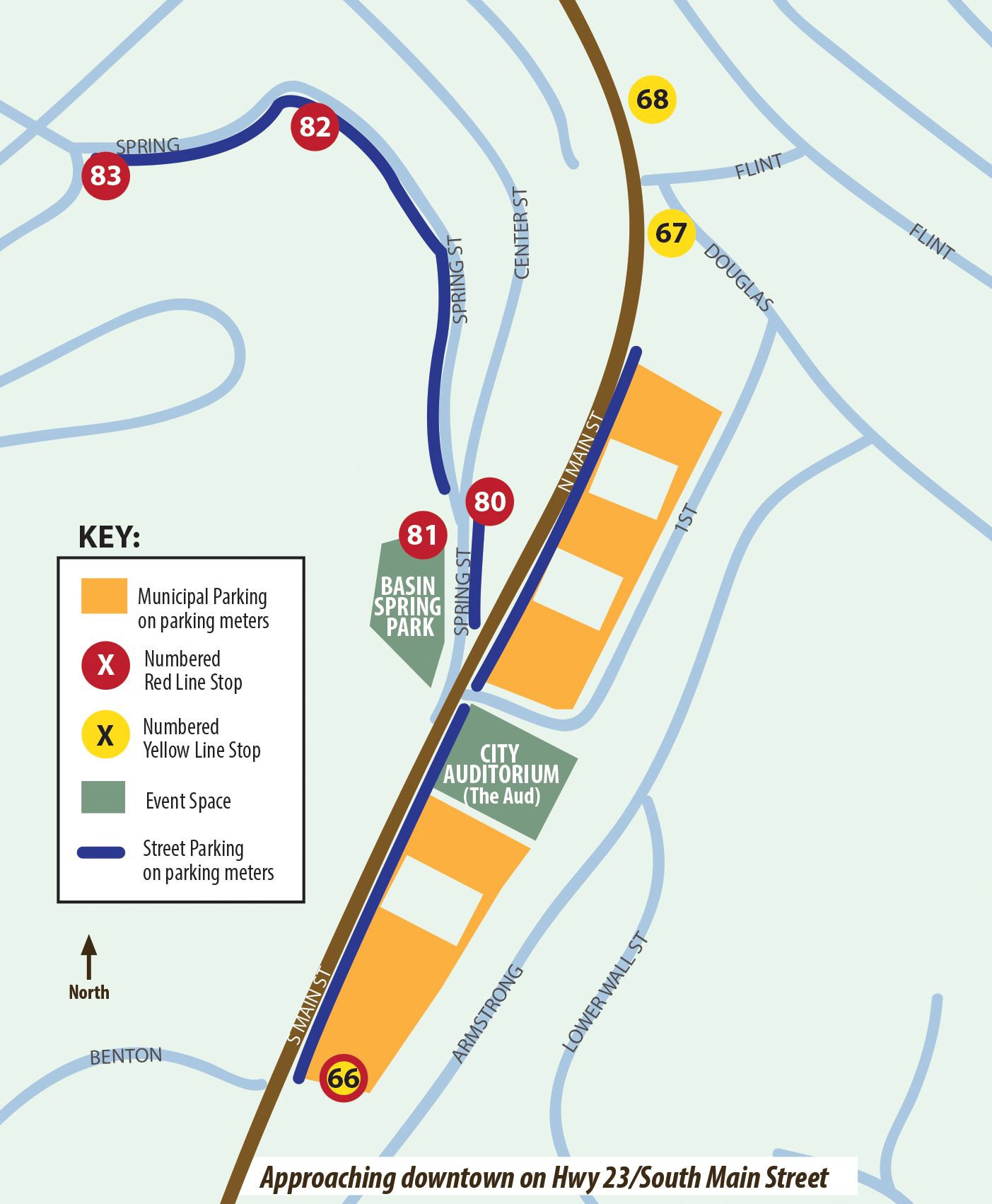 Stop #1: Transit and Welcome Center
Located at 137 W. Van Buren (Highway 62W), the Transit and Welcome Center is a great place to park and get your bearings before venturing into downtown Eureka Springs. All lines: Red, Yellow, Blue and Purple begin their routes at the Transit and Welcome Center.
Stop #130: Planer Hill Park & Ride Welcome Center
At the intersection of Hwys. 62W and 23N park at the Welcome Center and ride the Eureka Springs Trolley around town on the Red, Yellow, Blue or Purple lines. Take the Red or the Yellow line to Stop 66 for a short walk through the downtown to The Aud and Basin Spring Park. Stop 81 on the Red Line will take you directly to Basin Spring Park.
Stop #72: City Parking Lot (free)
Located next to the ESNA Railroad Depot, Stop 71, the municipal parking lot is serviced by the Yellow line throughout the week. On Saturdays from May through October, there will be Blue/Yellow route that will run from 12 p.m. to 8 p.m. This route will cover Highway 62 be no service on Magnetic Road from 6 p.m. to 8 p.m. on Saturdays.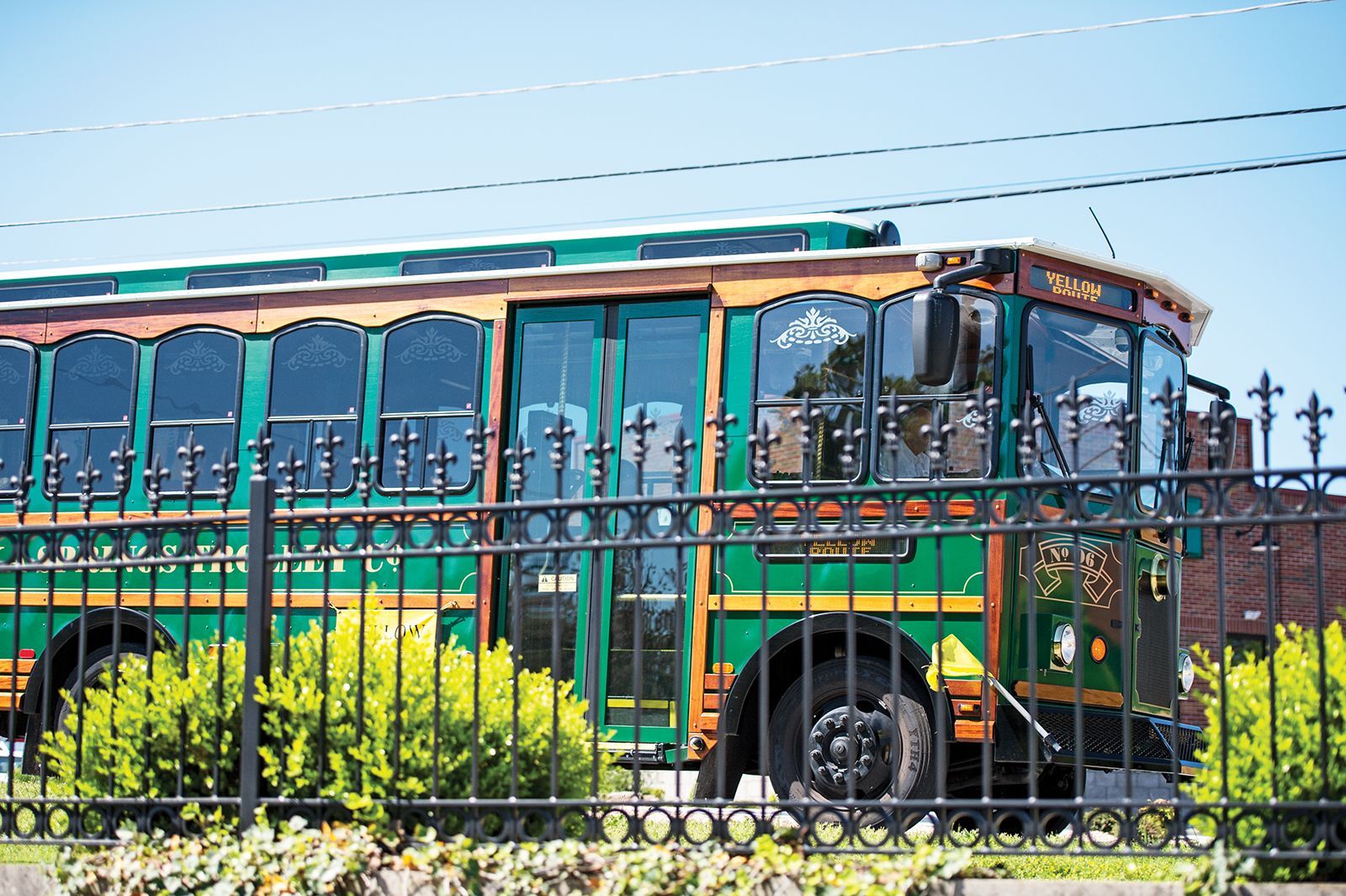 Live Trolley Update: Keep up with the Eureka Springs Trolley lines to gauge your next pickup and drop off.