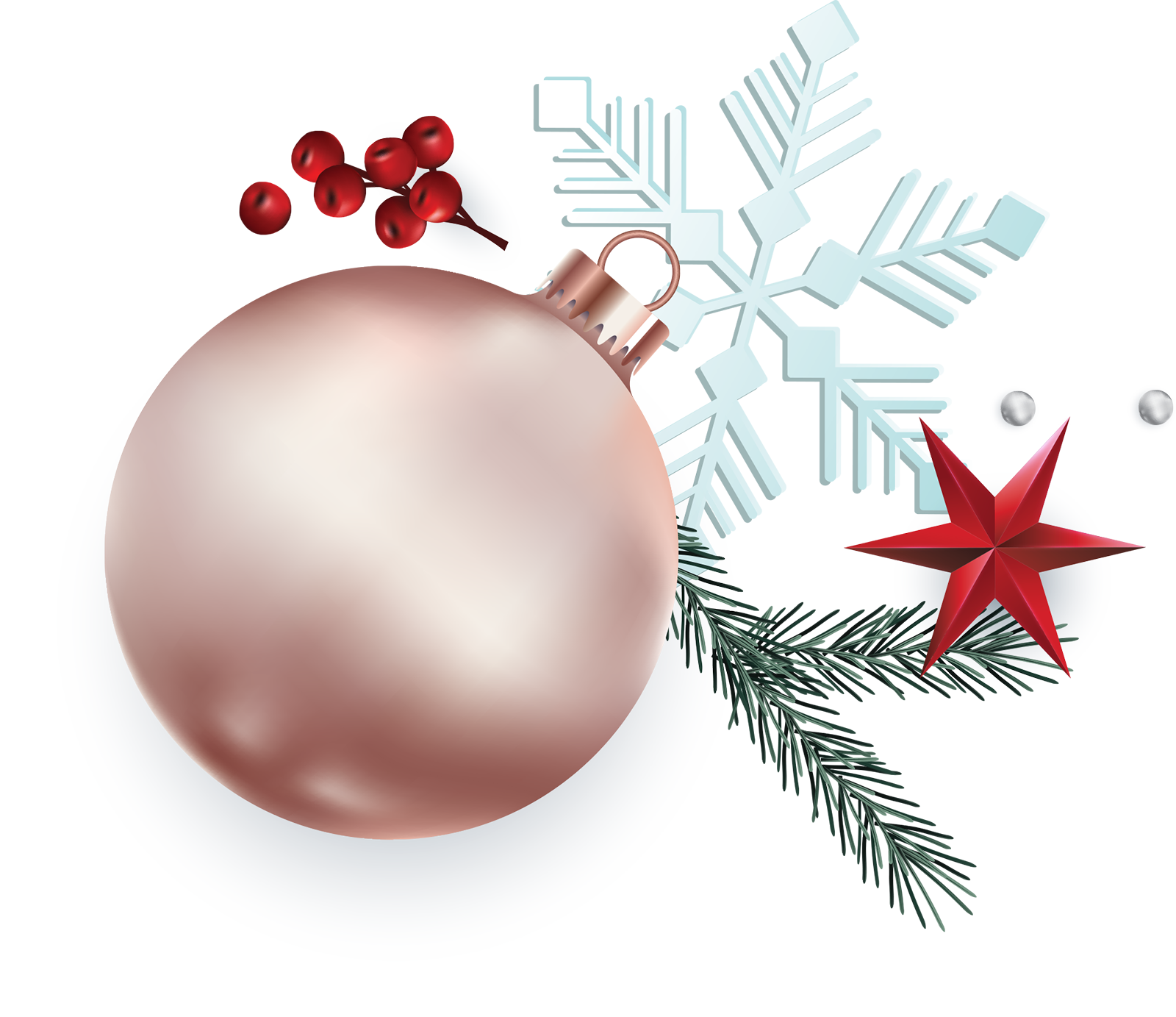 Christmas at the Crescent features events throughout December
he 1886 Crescent Hotel & Spa is all about tradition, so it's fitting that it has become tradition for locals and visitors alike to spend the Christmas season at the hotel. The hotel hosts Christmas events all month long in December, kicking things off with the annual Christmas tree lighting ceremony on the east lawn.
From there, the events just keep coming. If you stop by the Crescent Hotel any time between Dec 1-31, we guarantee you'll find some festive fun.
Did you know?
The Crescent Hotel opened its ice skating rink in early 2018, where everyone is welcome to give ice skating a try. The Crescent Hotel Lifetime Memories Ice Skating Rink will open for the winter 2019 season beginning in December, weather permitting.
It costs $5 to skate with rental skates included. Other winter outdoor activities include fireside seating with smores, hatches throwing, curling and more.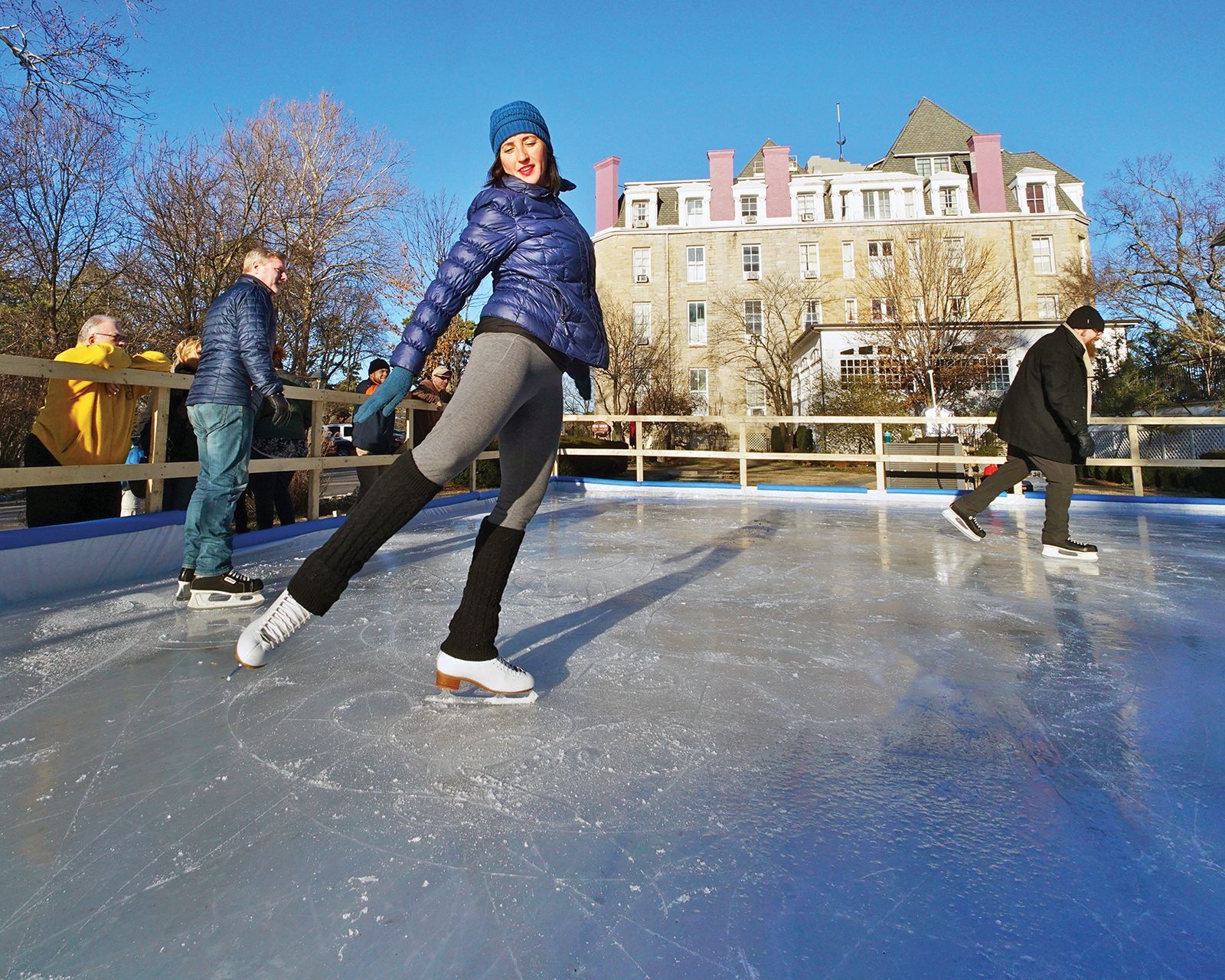 Santa's Brunch
What's better than visiting with Santa during the Christmas season? Visiting with Santa over a delicious brunch, of course! The Crescent Hotel hosts Santa's Brunch every year, where you get the chance to sit on Santa's lap and pose for a photo.
The menu features full breakfast offerings, carved prime rib, salad, dessert, sausage, frittata, biscuits and gravy, breakfast potatoes and more.
For more information, call the hotel at 855-725-5720.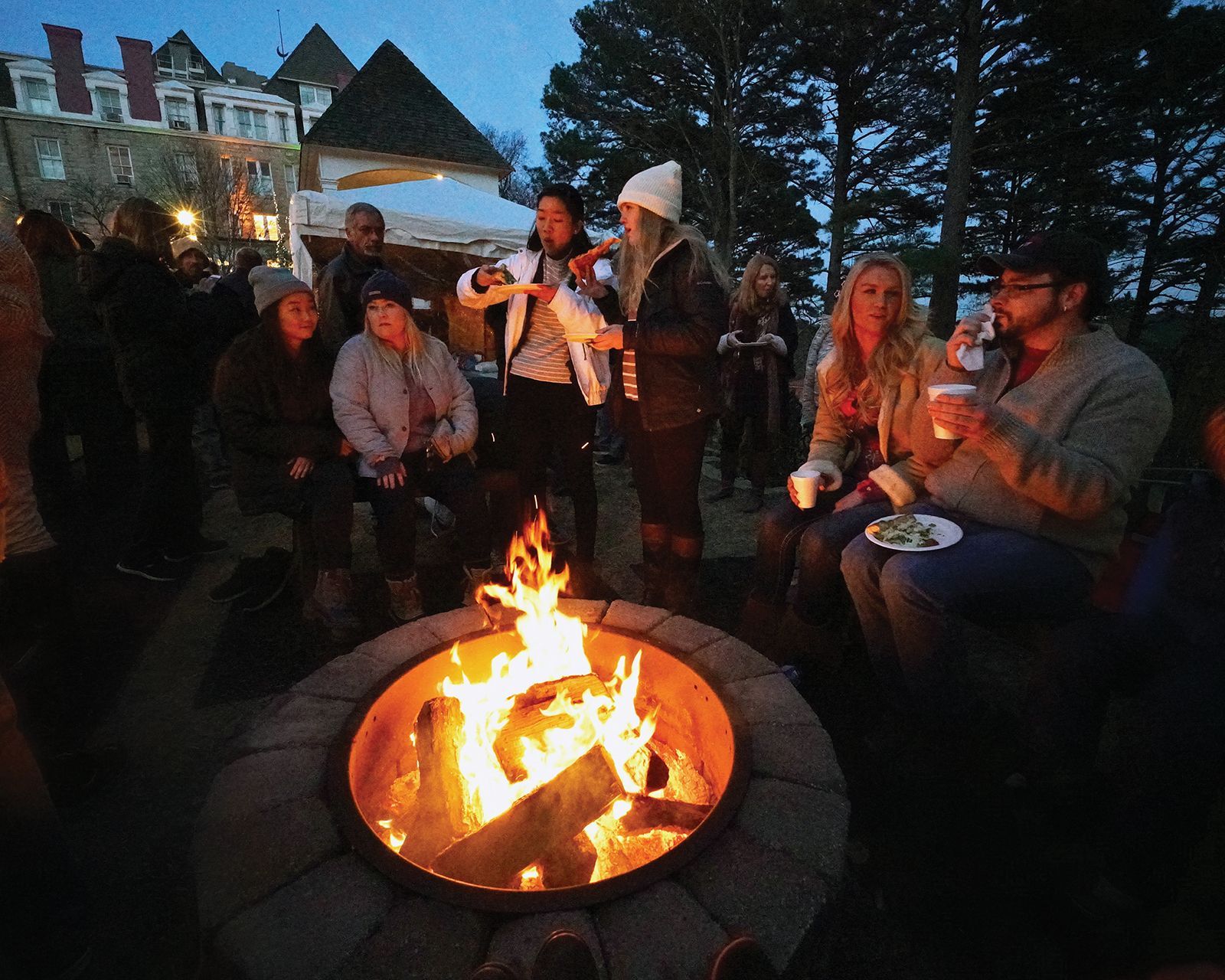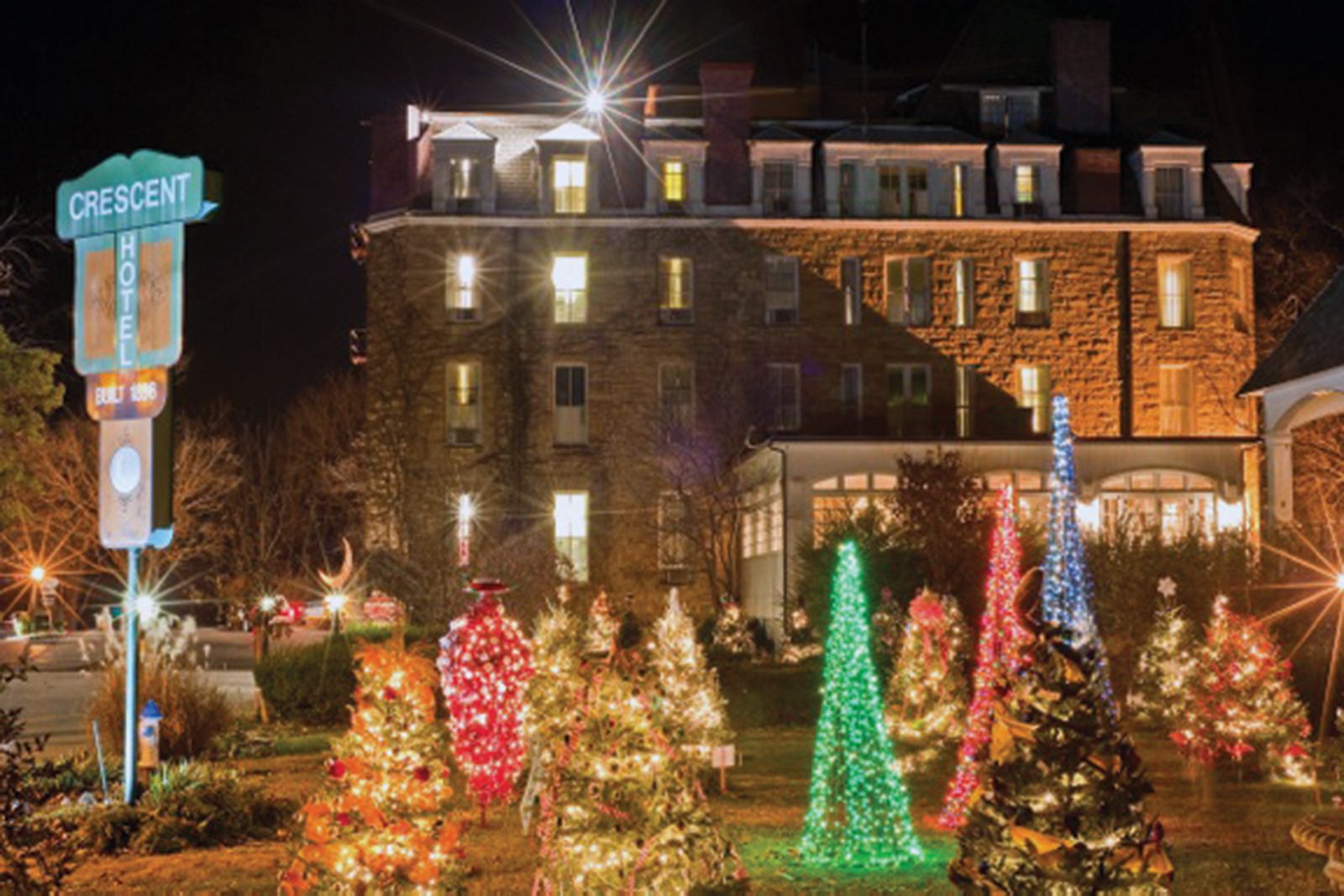 Christmas at the Crescent events
Christmas at the Crescent is home to many events in December. Here's a taste of what to expect during the Christmas season:
Annual Christmas tree lighting ceremony
Santa's Sunday Brunch
Frightfully Festive Christmas Ghost Stories
Annual Silver Tea
Christmas day breakfast
Christmas day feast
New Year's day feast
Christmas Forest
Called the Christmas Forest, more than 30 trees adorn the hotel's east lawn throughout December. The trees are beautiful but that's not the best part about the Christmas Forest. Local nonprofits are invited to decorate a tree dedicated to their organization and you can vote for your favorite tree all month.
One vote costs only $1, so it's a great way to show support for your favorite nonprofit during the Christmas season. The Christmas Forest remains on display through Jan. 1, when the trees come down and the hotel counts the votes. The nonprofit with the most votes receives a large donation but all the nonprofits receive some donation.
Be sure to stop by the Christmas Forest if you get a chance –– it's proof that sometimes money does grow on trees!