Downtown project provides food to birds, bees and more
Relax at the Native Plant Garden
Downtown Eureka Springs is a treasure trove of sights and sounds if you know where to look. We suggest you start at the Native Plant Garden, adjacent to the art wall right behind Mud Street Cafe.
Faith Shah, who helped start the Native Plant Garden project, said the garden contains all kinds of plants native to the Ozarks. It's important to use native plants, Shah said, because local wildlife feeds off of them.
"Native plants can be showy. You can make it into a formal garden," Shah said. "Ours is sort of a blend of a formal garden and then we let it take over, because that's what the plants do."
Shah and her team work in the garden every Friday morning, and they frequently answer questions about the project.
"We hope to attract the native enthusiasts, the people who enjoy birds," Shah said.
The garden is home to several native plants that feed birds, bees and caterpillars. Volunteer Chris Fischer said he loves working on the project and sharing its benefits with those who are curious.
"It's an urban habitat restoration project, transforming a former garden maintained by parks into a form of food for pollinators," Fischer said.
Shah agreed.
"This is an insect food pantry," she said.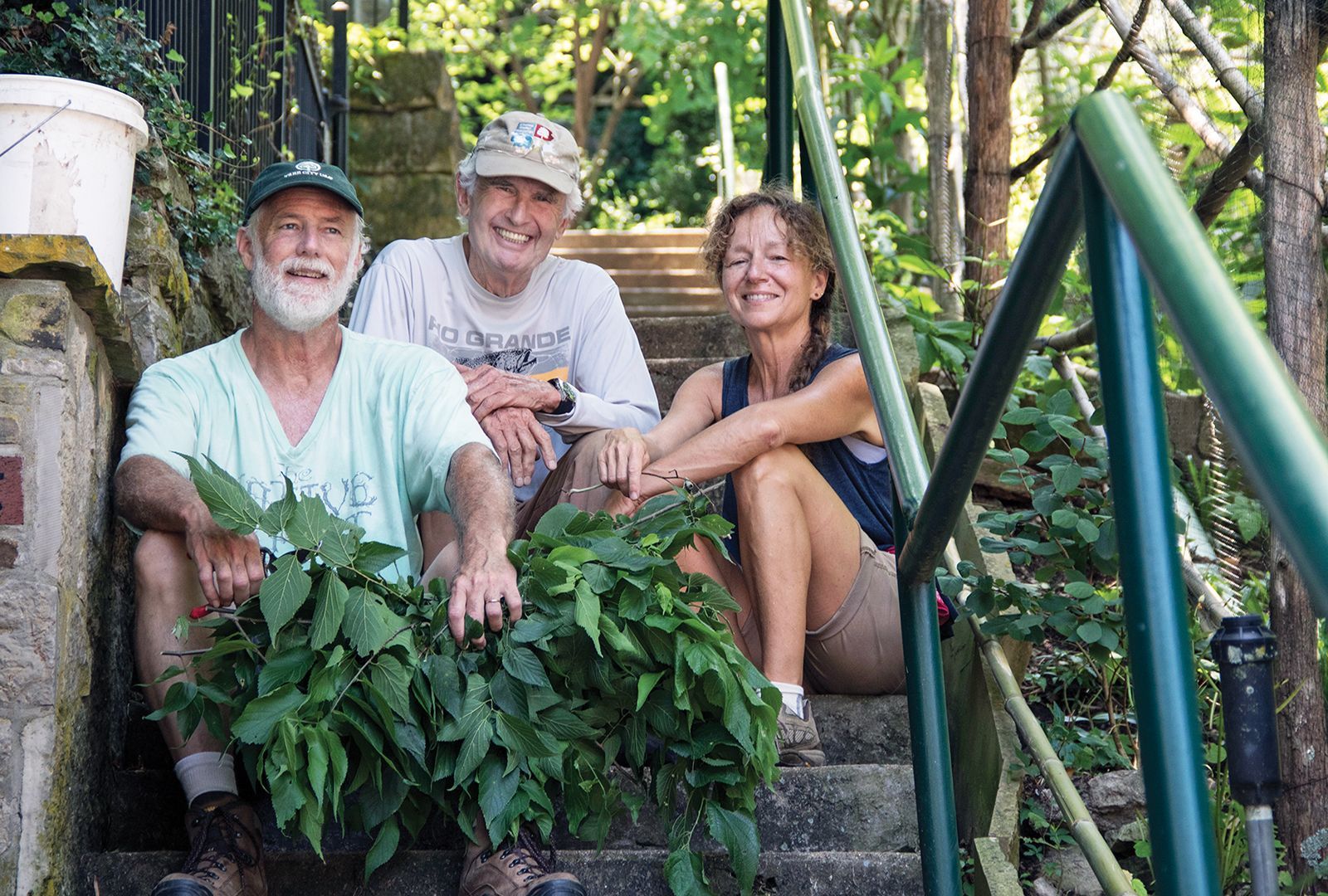 An average nest of birds containing four chicks needs 6,000 to 9,000 caterpillars to reach adulthood, and that wouldn't be possible without native plants. Native plants are vital to the cycle of life, keeping pollinators alive so other wildlife can thrive. Caterpillars eat the native plants and birds feed on the caterpillars.
"The garden is not just beautiful," said Faith Shah. "It feeds the pollinators and the birds."
When you visit the Native Plant Garden, we hope you'll take some ideas home with you. Placing native plants in your home garden helps all the little creatures that live in the grass and trees. Here are some tips to start or maintain your own native plant garden:
Research plants native to your area and plant a few. If it feels overwhelming, start small and add more native plants over time.
Know your deer. It's hard to watch a plant you love get eaten by a deer, but you can avoid that if you use plants that are deer resistant.
Have a plan. If you want your garden to be tidy, plant in clusters.
Use your local resources. Our Native Plant Garden wouldn't have been possible without the help of the Arkansas Master Naturalists and local master gardeners.
The Native Plant Garden contains many native plants. Here's a list of the plants you'll see when you stop by:
• Rattlesnake Master
• Bee Balm
• Common Milkweed
• Shining Blue Star
• Beauty Berry
• Yarrow
• Yucca
• Leatherwood
• Red Buckeye
• Wild Indigo
"We're trying to teach people to think about their choices of plants."