August 2019
Calendar of Events
Summer Diversity Weekend
Aug. 2-4
Oklahoma native and internet sensation Cody Barlow will host events in Basin Spring Park for a fun weekend that will make you want to stay a while.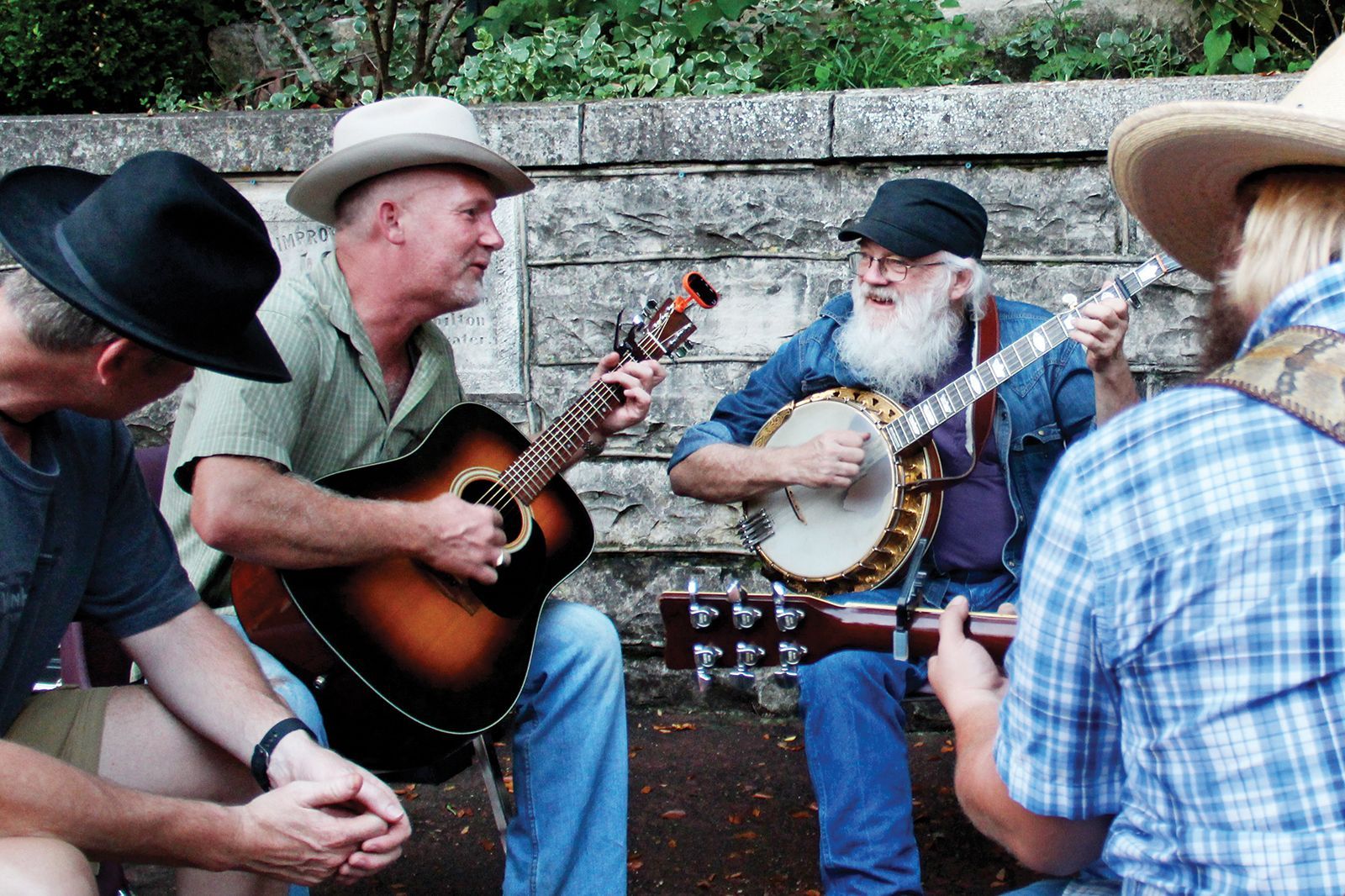 Bluegrass Eureka
Aug. 9-11
Free live bluegrass in the Basin Spring Park Band Shell.
Aug. 9, 3 p.m. - Casey & The Attaboys;
5:15 p.m. - Old Salt Union
Aug. 10, 3 p.m. - Casey & The Attaboys
5:30 p.m. - Po' Ramblin' Boys
Alt at the Aud Concert
Aug. 9, 8 to 11 p.m.
Summer concert series, presented by Eureka Springs City Auditorium and EZOMB LLC, features Moulton/Modeling.
Second Saturday Gallery Stroll
Aug. 10, 6 to 9 p.m.
It's an downtown open house for all participating Eureka Springs galleries. Meet artists in person as you stroll the streets in style. The stroll runs every second Saturday May through October.
Food & Wine Weekend
Aug. 15-17
Basin Park Music Series
Aug. 17, 5:30 to 7:30 p.m.
FREE Live Music in Basin Spring Park from 5:30 to 7:30 PM with local favorites, The Cate Brothers.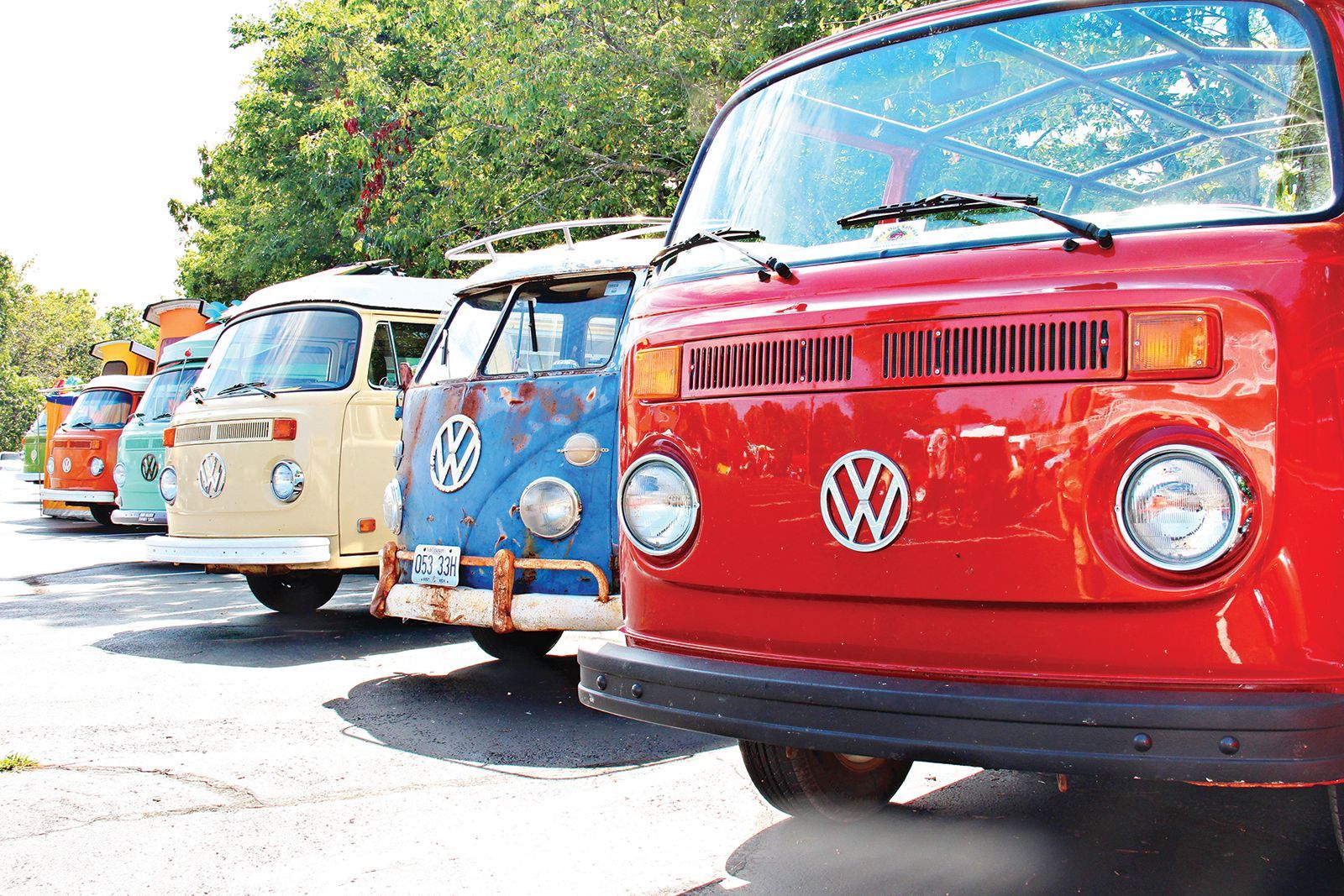 27th Annual Volkswagon Weekend
Aug. 23-25
27th Annual VW Weekend is the ultimate car show weekend.  It's not just for the fancy show cars…it's for all of you. Bugs, vans and everything in between. There will be lots of vendors with those much looked for parts and accessories.
Ride through our beautiful Ozark Mountains on a beautiful Ozark summer weekend with all your new and old VW buddies.
Volkswagen Show at Inn of the Ozarks: http://www.eurekaspringsvwshow.com
Foul Air Overflow Show at Pine Mountain Village:  http://foulairklub.com/
Ozark Euro Rally at Great Passion Play http://www.eurekaspringscarshow.com/
Banjo Rally International
Aug. 28-31
Banjo Rally International headliner is Dallas Banjo Band. It is an annual gathering opportunity hosted by Best Western Inn of the Ozarks for players of all acoustic instruments in Eureka Springs since 1975 with focus on players of four-string plectrum and tenor banjos, but all acoustic instrument musicians are welcome to attend and perform, including players of five-string banjo, ukulele, mandolin, guitar, piano, tuba, string bass, stump fiddle, washboard and even a few front-line horns (clarinet, trombone and trumpet - usually played by those who also play banjo or other string instruments).
The skill level of players ranges from beginner to seasoned professional. Participants range in age from 10 to 95 years of age.
Drumming in the Park
Aug. 31, 5 to 7 p.m.
Drumming at Basin Spring Park. Come and join the fun!